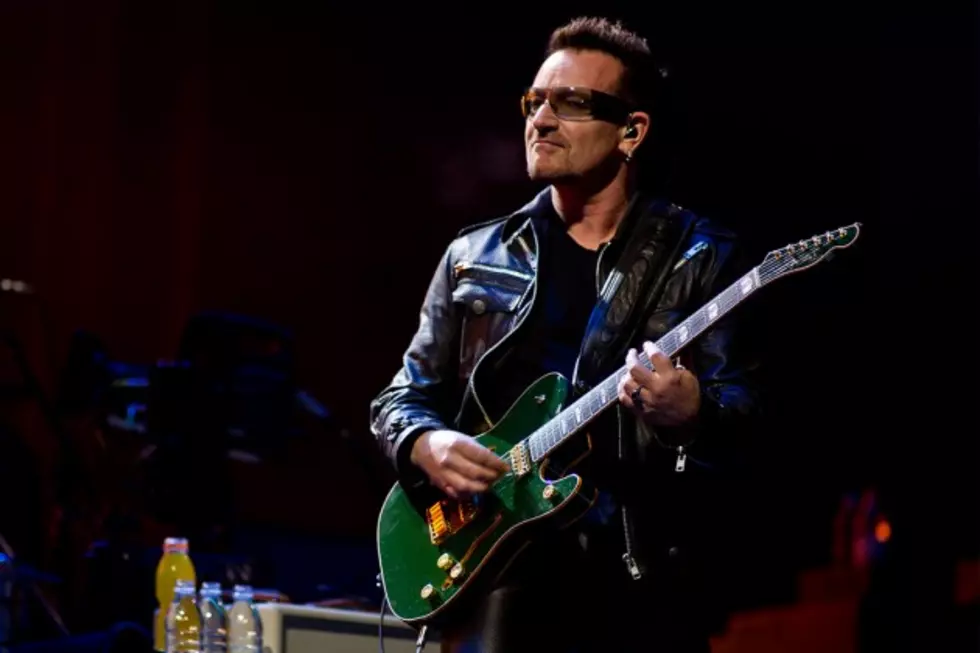 Bono Reveals He Might Never Play Guitar Again Because of Bike Accident Injuries
Ian Gavan, Getty Images
Bono's bike accident not only sidelined the U2 frontman for several months, it could prevent him from ever playing guitar again.
The rocker revealed the devastating news in a New Year's Day blog post to fans on the band's website. Recovery from the Central Park incident last November "has been more difficult than I thought," he states. "As I write this, it is not clear that I will ever play guitar again. The band have reminded me that neither they nor Western civilization are depending on this."
It's comforting to know that he hasn't lost his famous Irish sense of humor, despite what sound like excruciating injuries that required multiple surgeries ("I blanked out on impact and have no memory of how I ended up in New York Presbyterian with my humerus bone sticking through my leather jacket," he writes.) With a guitar virtuoso like the Edge propelling U2, Bono's more-limited guitar skills maybe won't be missed as much as he admits he will miss playing.
"I personally would very much miss fingering the frets of my green Irish falcon or my (RED) Gretsch. Just for the pleasure, aside from writing tunes. But then does the Edge, or Jimmy Page, or any guitarist you know have a titanium elbow, as I do now? I'm all elbows, I am."
The accident forced U2 to cancel a weeklong residency on 'The Tonight Show With Jimmy Fallon' and saw the band performing without their lead singer for the first time ever in a Times Square charity concert. And they will do without him making public appearances until their tour kicks off in May.
"The consequences of this freak accident are significant enough that I will have to concentrate hard to be ready for the U2 tour in fitness terms," he writes. "As a result I have cancelled every public appearance and decided this missive is all the communication I can manage for the first half of 2015, beyond muttering and singing to myself of course."