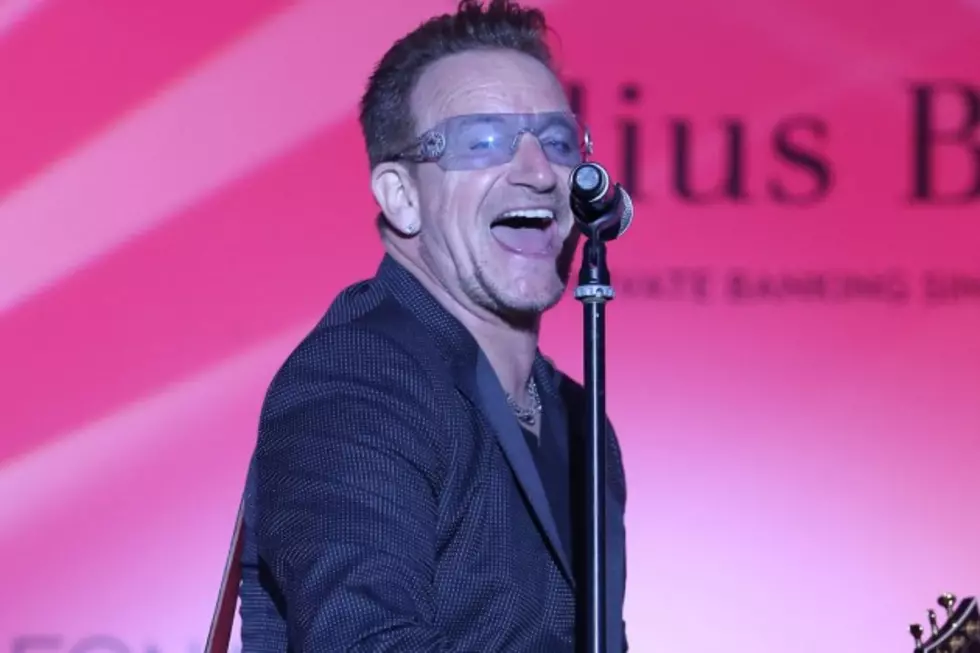 Bono Finally Reveals Reason for Wearing Sunglasses at All Times
Handout, Getty Images
It's a question that has plagued U2 fans and the general public for years: Why does Bono insist on wearing sunglasses indoors?
It appears our assumption that the 'Vertigo' singer took his fashion inspiration from the Corey Hart classic 'I Wear My Sunglasses at Night' is completely off base. After years of being lambasted by critics and fans alike for his choice to don glasses even in the darkest of places, Bono felt the need to officially clear the air during a recent taping of the 'Graham Norton Show.'
Speaking candidly, Bono let the public in on the fact that he has actually been suffering from glaucoma for the past 20 years. Considering the condition causes a person's eyes to be significantly more sensitive to light than someone without it, the singer's trademark shades suddenly make sense. According to TMZ, Bono says he's been getting regular treatments and should be fine, saying: "You're not going to get this out of your head now and you will be saying, 'Ah, poor old blind Bono.'" That's good news!
U2 recently made waves within the Apple community when legions of upset users could not figure out how to delete the band's new album 'Songs of Innocence' -- which downloaded automatically and without consent via a deal with iTunes -- from their music libraries. Bono has since apologized for the free album, saying the band was then suffering from "a drop of megalomania, a touch of generosity."
See These Overzealous Fans Stage Crashing!