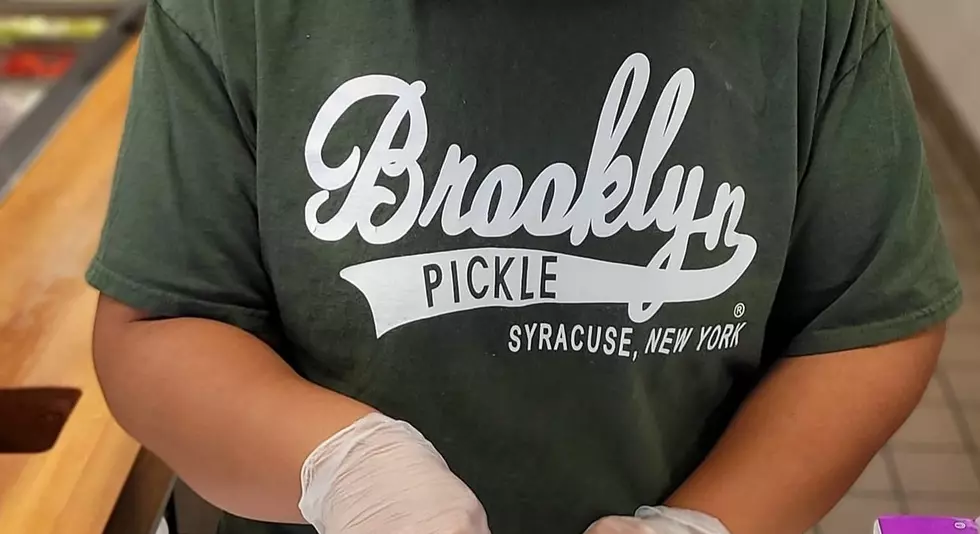 This Incredible Restaurant Is Opening In Utica New York Finally
Brooklyn Pickle via Facebook
Back in March of 2022, we learned that one of Syracuse New York's classic restaurants was expanding into the Utica area. We finally know when it is opening.
Syracuse is home to so many amazing restaurants that we don't have the luxury of having here in the Mohawk Valley. Brooklyn Pickle is one of those. However, Brooklyn Pickle is opening at a new location in downtown Utica at 600 State Street beginning March of 2023. The store will operate between 10AM and 7PM. According to CNY Central, the store will have access to over 150 parking spaces, meaning, we will have one heck of a party in downtown.
Utica Mayor Robert Palmieri stated, "We welcome Brooklyn Pickle to our community with open arms. It is excited to see buildings in the downtown and Bagg's Square Corridor be revitalized and filled with successful small businesses.""
Not Familiar With Brooklyn Pickle?
It's a New York City-style deli experience with authentic, GIANT deli sandwiches. Huge subs. Homemade soups, and of course, their signature pickles.
With just over $2,000 in his pocket, founder Ken Sniper opened his first deli in 1975, occupying just a quarter of the original building on Burnet Avenue (then owned by the Nicotra family). Tina Nicotra's beauty salon filled out the lion's share of the property, while the sandwich shop operated in a 13-foot-wide storefront that was maybe 25 feet deep. The tight quarters didn't cramp our style though, and within two years a second Brooklyn Pickle opened on the West Side. That shop also started small — in the Byrne Dairy Building — eventually moving to its present location, kitty-corner across West Genesee Street, in 1984.
Brooklyn Pickle currently has three locations in the Syracuse area:
2222 Burnet Ave in Syracuse
1600 West Genesee St in Syracuse
7175 Buckley Rd in Liverpool
This location in Utica will be the fourth Brooklyn Pickle store opened since its founding in 1975.
Syracuse Restaurants From A To Z- Worth The Trip To Make Your Mouth Water
You would think our region would be considered the food capital of the state of New York. There's so many amazing restaurants here in the Syracuse area. This is a great resource if you're looking for some new places to try, or if you're just looking for some place to start.
Here's our A-Z
11 Incredible And Famous Syracuse University Grads
If you bleed Orange, did you know these 11 famous people also bleed orange? The list is pretty incredible actually.
Below on our list you'll be able to see many of the famous names who attended and graduated Syracuse University. Granted, our list is only 11 names. You can find hundreds of names all over the internet. Here's 11 just to get an idea of some of the most notable.
From A To Z- Chicken Riggies You Need To Try In 2023 Central New York
These are just a few of the riggies that you can try in Central New York, from A to Z. What restaurant serves up your favorites?