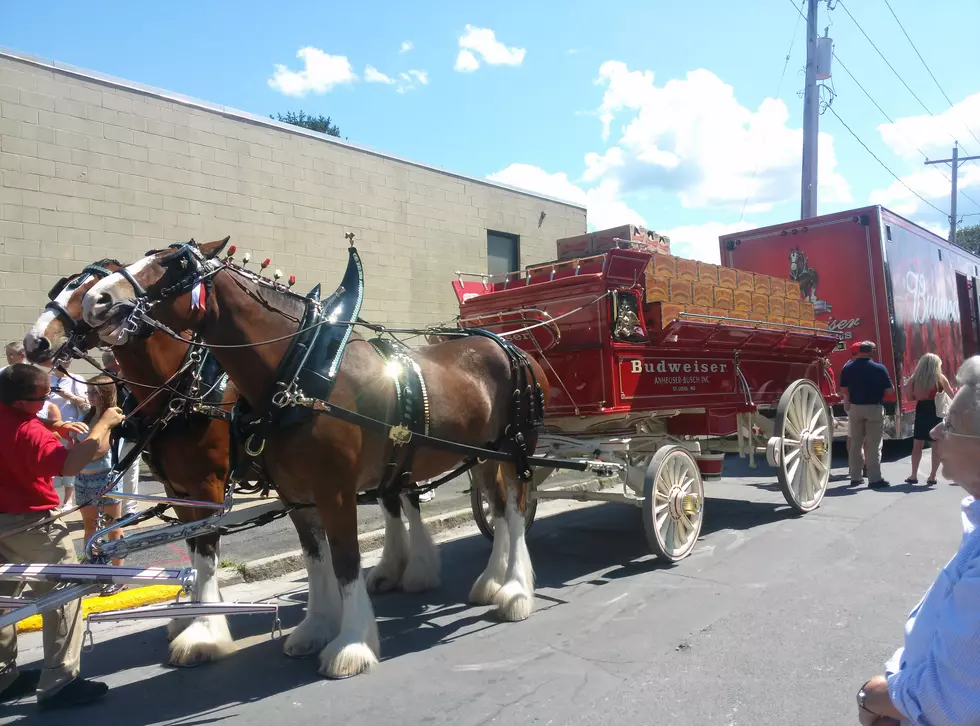 The Budweiser Clydesdales Make Their Way Down Varick Street [PHOTOS]
Naomi Lynn/TSM
ICYMI: Thursday afternoon was an exciting day for Utica as the Budweiser Clydesdale Hitch Team made an appearance, and delivered beer to some of our local bars.
The Budweiser Clydesdale Hitch Team is making its rounds around Central New York right now. They made a stop in Utica on Thursday, they'll be a part of Honor America Days on Saturday, then on Sunday they're making a stop at Vernon Downs.
Have you ever actually seen the Budweiser Clydesdales in person? I've seen them on TV and in pictures, but never up close... That is, until now. It's something you have to see - at least once! I knew these horses were big, but I guess I didn't realize how big they actually are.
Pretty cool, right?! Now, if those pictures inspire you to check them out in person (which I highly suggest you do), they're still going to be in town for a few days. Matt Hubbell has the list of where they're going to be next, and the details here.