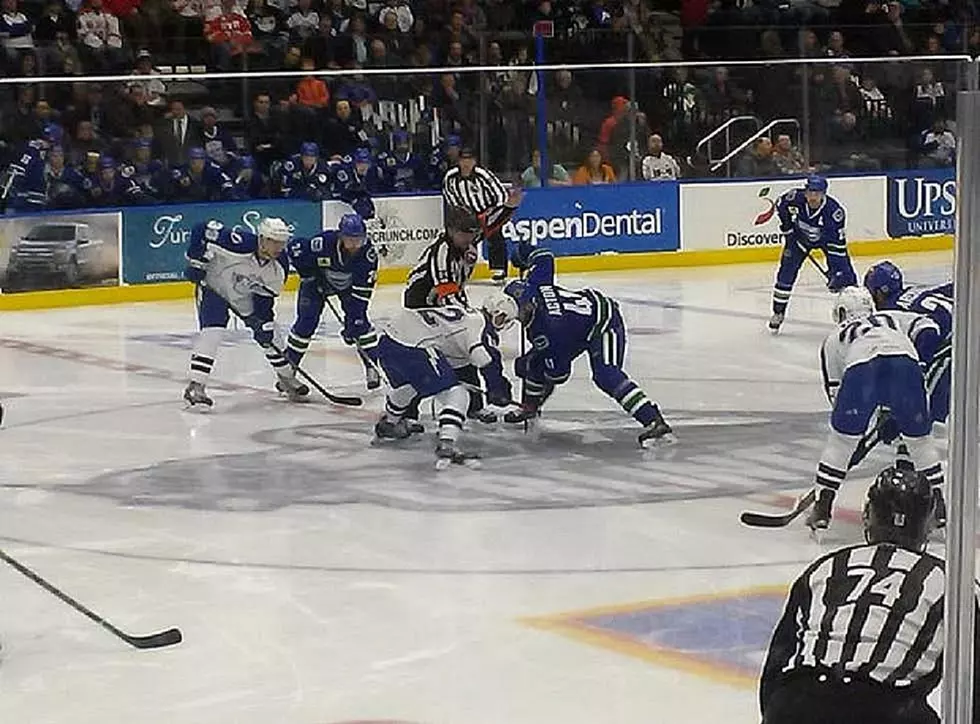 A Unique Way You Can Score Utica Comets Hockey Tickets
Naomi Lynn/TSM
While going through some paperwork and paying bills the other day, I stumbled upon something I wanted to share with you - A way to get free hockey tickets.
And it's not just hockey tickets, it's concert tickets, and other goodies. And this isn't a quick scam or me trying to sell you something, or anything like that. It's honestly something I just found out and wanted to share with you...
As you know, many credit card companies offer these "rewards" or "bonuses" for using your credit card. I'm not telling you to get one of these cards, I'm here to tell you that if you have one of these cards already - Some of the rewards you can pick out are for local things! Not just an overpriced coffee grinder or a weird necklace that you're never actually going to wear.
So this is what happened. I was paying some bills online and decided to look at how many "points" I had on a credit card I have. Normally I scan through the options the company gives me of what I can redeem my points for and that's about it. But for whatever reason this last time, I noticed the "search bar," and thought that was kind of odd. I can search for what I want to redeem points for? Hmmmm....
And before I even started typing, I had just clicked on the search box, a little message appeared below. It said you could search for concert tickets, your favorite sports teams, and things like that. Not really expecting anything, I decided to see if the Utica Comets would come up. I was pretty sure they weren't going to, but I had to try anyway... And they did. I'm not talking about just a game or two. This credit card company would let you redeem points for home games or even away games, and had a variety of seat sections to choose from, as well.
It may not seem like that big of a deal, but I thought it was pretty cool. If you have a credit card that offers points or bonuses or some sort of rewards program, you should really look into it. See if you can redeem those points or use those bonuses for things right here in Central New York. Maybe you can't use your card for Comets' tickets, but maybe you can redeem them for a stay at Hotel Utica or something. You may be surprised at what you find.
---
BONUS VIDEO: