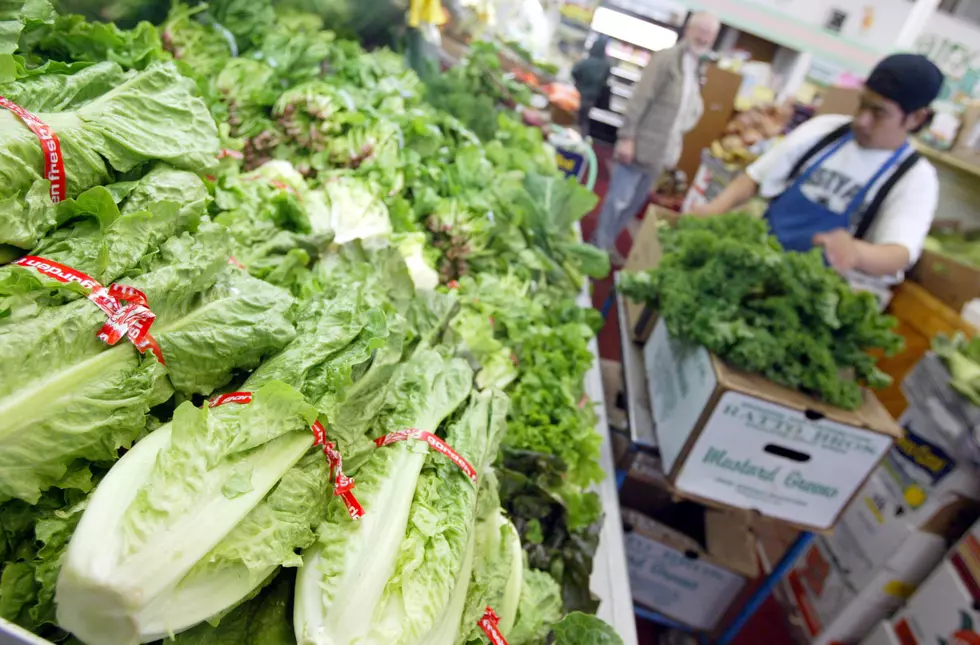 CDC Says Romaine Lettuce Linked Illnesses Continue to Spread
Credit: Justin Sullivan/Getty Images
An E.Coli outbreak linked to romaine lettuce is continuing to spread across the United States, according to the Centers for Disease Control.
Romaine lettuce from the Yuma, Arizona growing region, has been linked to an E. coli outbreak - the number of states affected continues to rise. The CDC says that since the outbreak was first announced on April 25th, the number of states affected has risen to 29, 149 people have been sickened, and 1 person has died as a result of eating the tainted lettuce.
Since May 2, 2018, 12 of those 29 states have been added to the list, as the outbreak continues to spread, according to the CDC.  Illnesses that occurred after April 17, 2018, might not yet be reported due to the time it takes between when a person becomes ill with E. coli and when the illness is reported. This takes an average of two to three weeks.
The CDC says that unless you can confirm where the lettuce was grown, DO NOT eat romaine, including lettuce mixes that contain romaine. 
Do not eat or buy romaine lettuce unless you can confirm it is not from the Yuma growing region. Romaine lettuce has a shelf life of several weeks, and contaminated lettuce could still be in homes, stores, and restaurants.
Product labels often do not identify growing regions; so, do not eat or buy romaine lettuce if you do not know where it was grown.
This advice includes whole heads and hearts of romaine, chopped romaine, baby romaine, organic romaine, and salads and salad mixes containing romaine lettuce. If you do not know if the lettuce in a salad mix is romaine, do not eat it.
---
BONUS VIDEO: