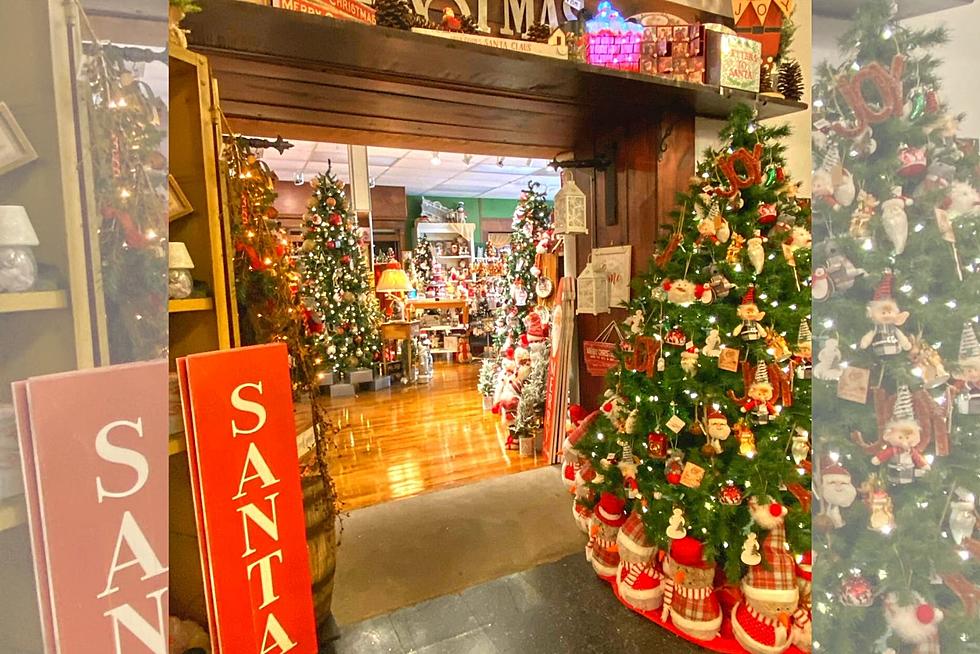 Celebrate Christmas Year Around at Spectacular New Holiday Store
Credit - John Kucko Digital
Who says you have to wait until December to celebrate Christmas. Enjoy the holidays at the only year-round Christmas shop that just opened in the Finger Lakes region.
In historic downtown Lyons, New York is Evolve For the Home, a spectacular shop that specializes in all things Christmas, every single day of the year. The old 1870s building on William Street has been transformed into a holiday wonderland with ornaments, decorations, trees and everything else in between.
Browse aisles of everything you need to turn your home into a Christmas scene even Santa would be jealous of. All while taking in the beautiful architecture. From teh oringal tin ceiling to the stunning hardwood floors.
Glenn Wasman, a Lyons resident, opened the shop as part of his plan to help rejuvenate downtown along the Erie Canal.
Evolve For the Home is open 7 days a week from 10 AM to 5 PM. If you can't make it to the Lyons store, you can soon shop from the comfort of your home. Evolve For the Home will soon have online ordering available. Check them out at Evolveforthehome.com or visit them on Facebook.
Celebrate Christmas Year Round at New Store
Celebrate Christmas year-round at the new Evolve For the Home Christmas store.
21 Adventures You Need to Add to Your Summer Bucket List
Move Over Wine! There's a One of a Kind Tasting in the Finger Lakes - Honey
Move over wine. There's a new one-of-a-kind tasting in town - honey.