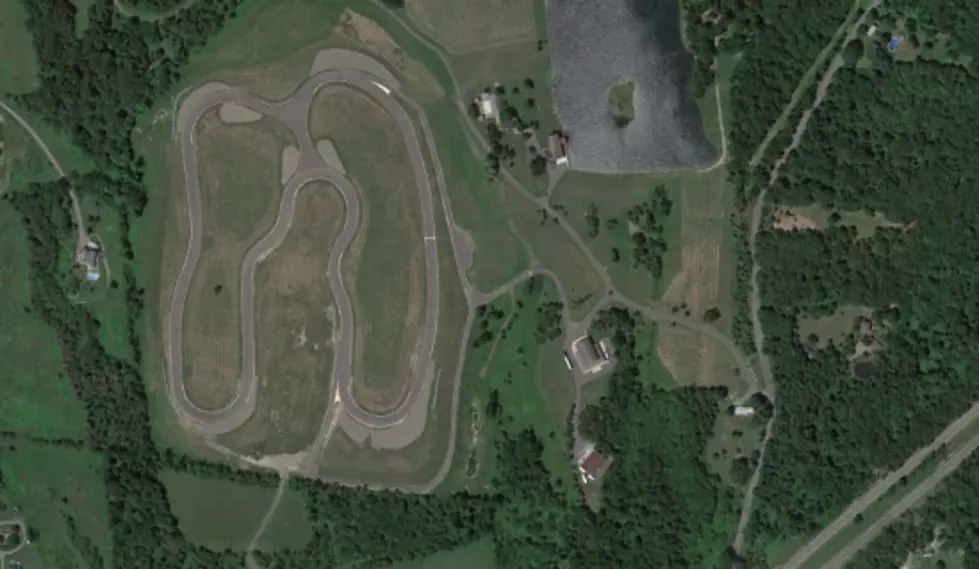 Check Out This Personal Racetrack In a New York State Back Yard
Credit: Google Earth
A New Yorker named Alan Wilzig has it all--major wealth, a personal racetrack (above), and a James Bond-style girlfriend--and all just about two hours from Utica.
Craryville is a farming town, located near Lake Taghkanic State Park in the Hudson Valley region. That's where the 52-year-old financier lives and races.
The serpentine, Formula One-style track measures 1.15 miles in length, features hairpin turns for thrills, FoamAir fences for safety, and cost a neat $3 million to complete. Now, after battling zoning laws and neighboring farmers, Wilzig is racing motorcycles and cars to his heart's content.
His 23-year-old girlfriend, Clemence Lapeyre, a Duke University computer science grad, enjoys driving and modeling Wilzig's collection of bikes and cars, sometimes spray-painted gold, like a character out of a 007 movie.
Wilzig's toys ARE impressive, like the motorcycle once owned by Malcolm Forbes, to the green "Incredible Hulk" McLaren, complete with an angry, toothy grimace right where the grill is.
If money were no object, what type of court, field, or facility would you include at your dream home?
BONUS VIDEO: