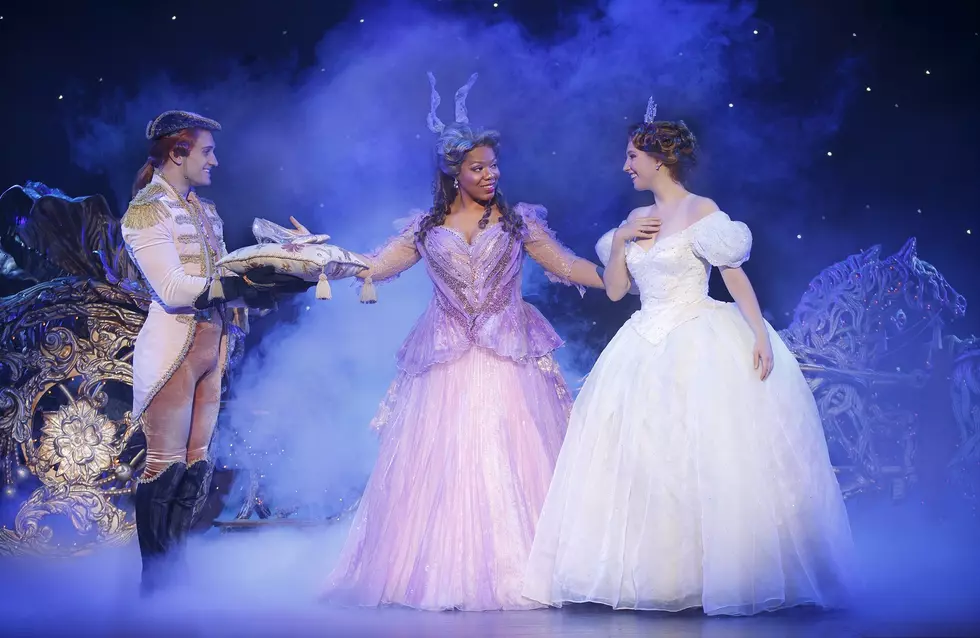 'Cinderella' is Going Red for National Wear Red Day
Photo Credit: Carol Rosegg
Cinderella is coming to the Stanley Theater and if you were thinking about getting tickets, Broadway Utica has a special offer for National Wear Red Day.
If you didn't know, tomorrow (Friday, February 1st) is National Wear Red Day - A day that brings awareness to women's heart health. Businesses and organizations throughout Central New York have taken the "Red Pledge" and will be lighting up their businesses and decorating in red. People are also encouraged to wear red on this special day. Of course, Broadway Utica is joining in on National Wear Red Day - And they're offering a discount for you.
You can get 25% off your tickets to see Cinderella at the Stanley Theater! All you have to do is get your tickets between 9am and 4:30pm tomorrow (Friday), AND you have to be wearing red to show your participation in National Wear Red Day. That's it! You can get your tickets by visiting the Broadway Utica Box Office at 258 Genesee Street in Utica.
Now, there are some rules: YOU MUST BE WEARING RED IN SUPPORT OF THE WOMEN'S HEART HEALTH NATIONAL GO RED CAMPAIGN; OFFER IS ONLY VALID ON PURCHASES MADE IN PERSON AT THE BROADWAY UTICA OFFICES ON FRIDAY, FEBRUARY 1ST, 2019; THE OFFER APPLIES TO SEATS LOCATED IN THE PLATINUM, GOLD, OR SILVER SECTIONS ONLY; MAXIMUM 4 TICKETS PER PURCHASE; THIS OFFER CAN NOT BE COMBINED WITH ANY OTHER OFFERS OR DISCOUNTS; OFFER APPLIES TO NEW PURCHASES ONLY.
If you have any questions or need more information, you can always call Broadway Utica at: (315) 724-7196
The Tony-award winning Broadway Musical from Rodgers + Hammerstein, "Cinderella" is coming to the Stanley Theater on Thursday, February 7th at 7pm. Make sure you get your tickets tomorrow, so you can take advantage of the 25% off deal for wearing red. You can get more information on the show and other shows Broadway Utica is bringing to the Stanley Theater, by visiting: BroadwayUtica.com