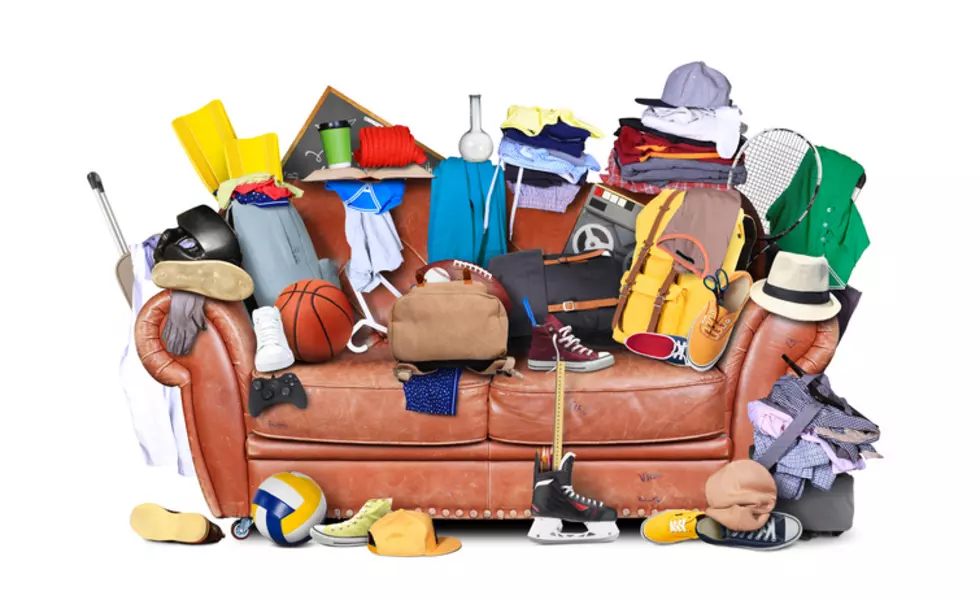 Decluttering? Here's Where To Sell or Donate Your Stuff in Central New York
Credit: Maxim Zarya/ThinkStock
Are you inspired to cut down on all the extra clutter and clothing you have hanging around your home? That's great. Once you've decided what needs to go, what should you do with it?
Marie Kondo, author of 'The Life-Changing Magic of Tidying Up' and declutterer extraordinaire is inspiring people to finally get rid of all their extra stuff with her new Netflix show 'Tidying Up with Marie Kondo'.
Marie encourages people to only keep the items in their home that "spark joy". In other words, instead of deciding what to get rid of - you just keep the things that make you happy - whether it's that one spatula you always reach for, or the clothes that make you feel confident and happy.
Once you're gone through all your things - using Marie Kondo's methods, or your own - you need to get rid of all that stuff.
The first stop is the Oneida-Herkimer Solid Waste Authority, where you can dispose of larger items, as well as responsibly recycle things like paint, electronics, and large plastic items.
It's easy to recycle things that are broken or not longer useful to anyone, but what about the things that still have some life left in them?
Places You Can Sell or Donate Your Unwanted Stuff
There are several garage sale sites on Facebook, often right in your local community where you can list anything you might want to sell.
Utica also has the Helping Hands closed group (you just need to request to join) that helps get your item into the hands of people who really need them, locally.
Consignment Shops
Consignment shops are a great way to make some money from the items you either don't need or want. There's probably one in your community - here are a few in Central New York:
Non-Profits That Will Resell Your Donated Items to Support Their Services
This is a double-whammy - not only do you know your items are going to someone who can use them, the money raised can help people in need.
Donations Directly To Organizations That Can Use Your Items
This list isn't comprehensive, you'll find there are always several options for getting rid of your unwanted things. Sometimes it's as simple as posting the items on your Facebook page; you probably have a friend who could use exactly what you're getting rid of.