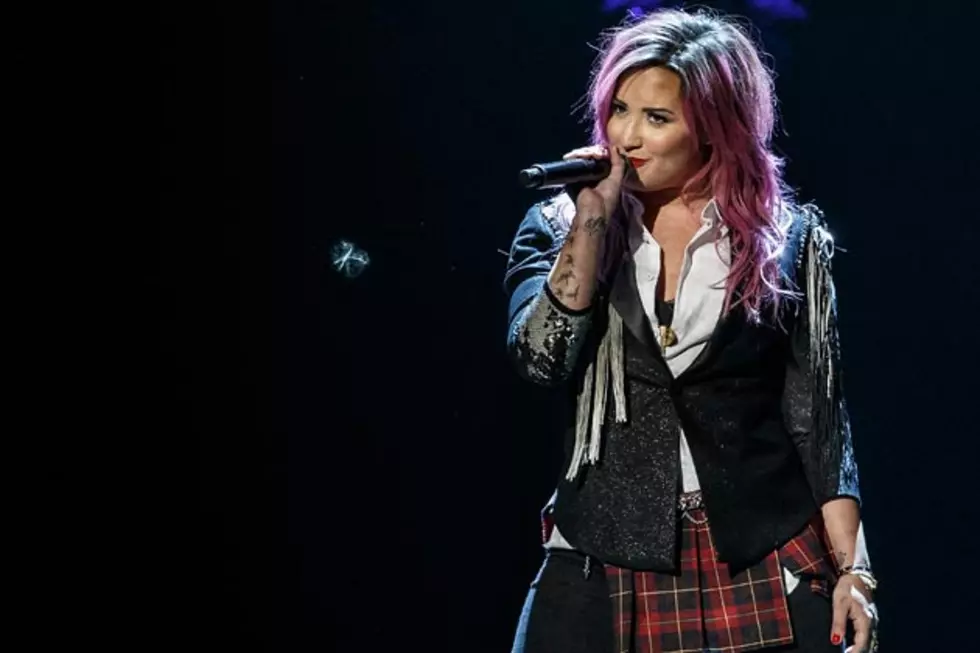 Demi Lovato Crashes Little Mix's Set Dressed as Snowman on Neon Lights Tour [PHOTO + VIDEO]
Andrew Chin, Getty Images
The singer, currently headlining her all-female Neon Lights Tour, surprised her tourmates in Little Mix by dressing up as a snowman and crashing their set last night (March 18) in St. Paul, Minn.
It was the British girl group's last night on the tour and Lovato gave them a cute a parting gift and a snowy send off.
She was a snow-woman with a purpose -- check out her choreography. She wasn't up there just to stand around and look cold. She worked it, literally.
Dressing up as Frosty the Snow(wo)man was better than, say, throwing stuff on or at the Mixers as they wrapped their stint on the tour, as other tour pranksters are known to do.
Fan-captured tweets and videos are below. It was said that Lovatics dared Demi to do it.
Perhaps Disney can employ Demi Lovato as a greeter at one of their theme parks someday. She can clearly handle moving around in a bulky costume.