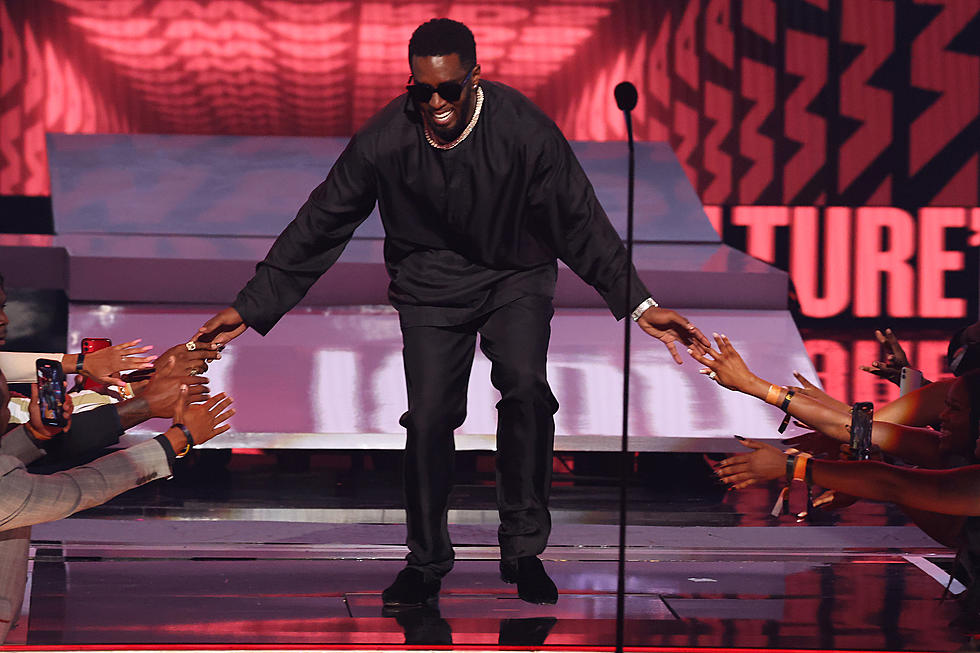 Sean "Diddy" Combs to Receive Prestigious Award at VMAs
Getty Images for BET
Harlem born and Mount Vernon raised, Sean "Diddy" Combs is about to make history again.
At the upcoming MTV VMA (Video Music Awards), " Sean "Diddy" Combs, the legendary hip hop mogul and pioneer" will be presented with "the prestigious Global Icon Award and performing. " according to the VMA's official press release.

Also, according to the release, "Diddy will receive the Global Icon Award for his unparalleled career and continued influence that has achieved unrivaled global success in music and beyond. (With a) worldwide impact (that) has lasted for more than three decades including two #1 albums on the Billboard 200 and five #1 singles on the Billboard Hot 100 (CW TO FIX), will also make a highly-anticipated return to the iconic MTV stage. This marks his first performance at the "VMAs" since 2005."
"In addition to receiving the Global Icon Award, Diddy is also nominated for 4 other awards this year for his work on "Creepin" (Remix) and "Gotta Move On." His nominations include 2 for "Best Collaboration," as well as "Best Rap" and "Best R&B."
The Global Icon Award, originally from MTV's Europe Music Awards (EMAs), celebrates an artist or band whose unparalleled career and continued influence have achieved a unique level of global success in music and beyond. Diddy also hosted MTV Europe Music Award 2002 at the Palazzo Sant Jordi, Barcelona, Spain.
Other VMA performances of note include:
Demi Lovato
Doja Cat
Shakira
and Kelsea Ballerini
The MTV VMA's will air on Tuesday September 12, 2023 at 8PM/EST.
2022 MTV VMAs Red Carpet Fashion Moments
Below, take a look at the best, worst and wildest 2022 MTV Video Music Awards fashion moments from the red carpet!
2021 MTV VMAs: Standout Red Carpet Moments
Below, see the most unforgettable fashion looks from Lil Nas X, Kacey Musgraves, Megan Fox, Doja Cat and more from the 2021 MTV Video Music Awards red carpet!
11 Best MTV Shows That Were Actually About Music
That's what it was created for, after all. Given MTV's increased proliferation of such comedy and reality programs (among other genres) over the last 30 years, it can be easy to forget that, you know, MTV stands for Music Television.