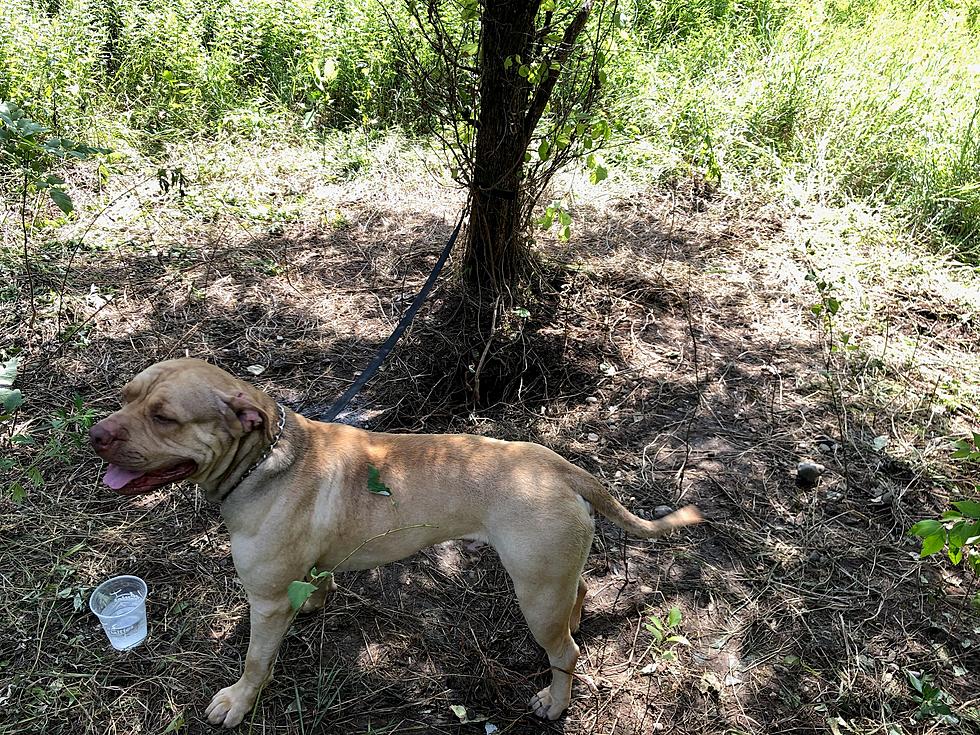 Dog Found Tied to Tree in NY Dies, Information Sought on Former Owners
Photo Credit -- New York State Police
A dog found ties to a tree along a New York roadway has died, and authorities are looking for information on the dog's former owners.
Officials say a New York State DOT crew was preparing to mow near mile marker 50 on Interstate 84 when they heard a dog barking in the woods nearby. The crew came upon a puppy tied to a tree with signs of neglect. Officials believe the dog was left there to die.
The dog, whom rescuers named Pesci, was being cared for by the Dutchess County SPCA. He seemed to be recovering but recently took a turn for the worse and died from injuries sustained while tied to the tree.
Authorities are still trying to determine who could have left Pesci tied to a tree. In spite of his story being shared widely on social media and television, authorities have no information on his former owners.
Anyone with information regarding the possible history of this animal or its owners is asked to please contact the New York State Police at State Police in East Fishkill at (845) 677-7300. Please reference case# 9050766. The New York State Human Society is offering a $1,000 reward to anyone who can provide information that leads to the arrest and conviction of the person responsible.