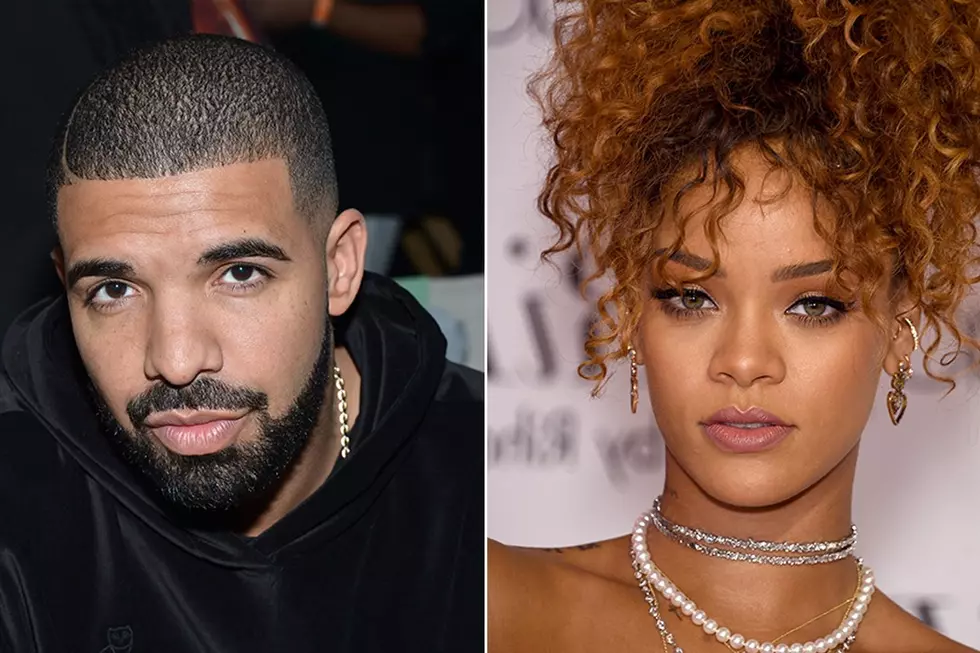 Drake and Rihanna Make a Cancer Patient's Wish Come True [PHOTO]
Grant Lamos IV / Dimitrios Kambouris, Getty Images
According to HipHopDX, Drizzy and RiRi went to visit Megann, a Make-A-Wish Foundation cancer patient, prior to their performance on the Anti Tour last week in Miami.
In a 15-second Instagram video, Drake Snapchats the moment and gives Megan a big kiss. "BEST DAY OF MY LIFE!" reads the photo's caption. "I MET THE LOML (Love of my life). He was so sweet & down to earth. Gave me and my family some OVO clothing. BEST DAY EVER. NO LIE. @champagnepapi LOVE YOU!"
The dynamic duo's hospital visit have further fueled speculation that they are a couple. Reps for Drake and Rihanna had no comment on the matter.
Meanwhile, Rihanna's hit single "Work" has spent four weeks at No. 1 on the Billboard Hot 100 Songs chart, while her album Anti returned to the top spot of the Billboard 200 tally.
In addition, Drake's upcoming album, Views from the 6, is reportedly due to hit stores on April 16.
Check out the photos of Drake and Rihanna's visit below:
10 Rappers & Singers Who Will Make You Want to Hit the Gym