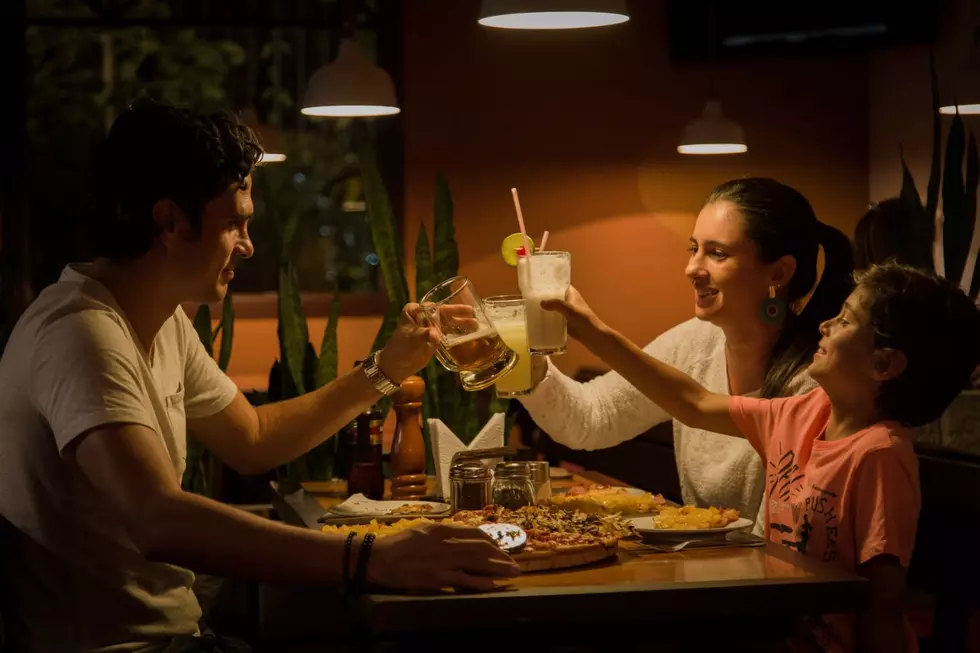 Over the weekend we went out to dinner with another family at Peddler's Bar & Bistro in Clifton Park. It was myself, my wife, Jenn, and our son Ryan, a husband and wife, and their two sons. Before we reached for the menu, I noticed an interesting-looking "flyer" on the table. It was a message to those ordering alcoholic beverages while dining with their families.
What Was The Message on the "Flyer"?
As much as I was taken aback by this "flyer" on the table, I admired that Peddler's Bar & Bistro printed this policy out to try and make an effort to protect the children and families that dine with them. I actually found it refreshing that a restaurant that serves alcohol would make it known that they have a duty to do their part to protect the community.
I Hope More Restaurants Follow Suit
As we ate at Peddler's Bar & Bistro, I thought about how other restaurants can also announce that they are following this policy. I was taken aback because I had never seen this before. Far too often, we hear of tragic drinking and driving accidents and deaths. If this is just one small way to ensure that our roadways are safer and our children are protected just that much more, maybe it should be a policy enforced at all restaurants.
The commitment to end fatalities from drinking and driving requires all of us to participate. Each of us takes part in our own unique way...our goal is to protect ALL children dining with us.
I really respect how this was worded. It was straight to the point about protecting our children and our community. Whoever designed this flyer had one goal in mind and that was to take a stand, make a statement, and take responsibility. BRAVO!
The Capital Region's 10 Most Phenomenal Steakhouses [RANKED]
When it comes to having a tasty and satisfying meal, nothing beats a perfectly cooked steak. From filet to NY Strip, to porterhouse and every cut in between, here are the Capital Region's Best Steakhouses according to our listeners and Yelp.