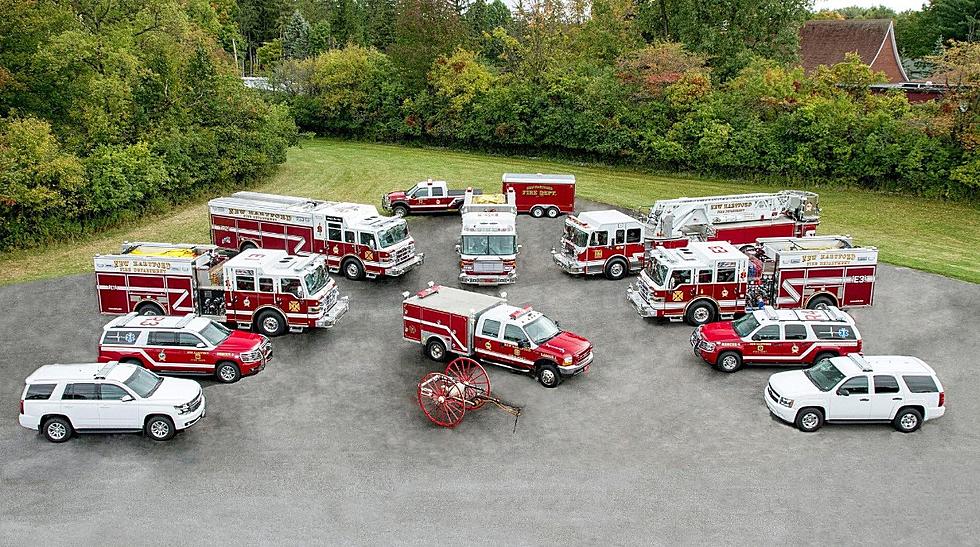 Kids Are Invited To Explore Impressive Fire Trucks In New Hartford
New Hartford Fire Department
Attention Central New York community. The New Hartford Farmers Market has free family fun for the entire community.
Join the New Hartford Fire Department at the New Hartford Farmers Market on August 23rd, from 2:30PM-6:30PM. The New Hartford Fire Department will be there starting at 3:30PM for family fun for all ages. Here are some of the things they have planned on their Facebook post:
- Interactive sessions with our local volunteer firefighters.
- A chance for kids to explore the impressive fire trucks.
- Important lessons on fire safety everyone should know.
So not only can you do some shopping for fresh produce, and local goods, you can have a fun day out learning about fire safety. It's a great way to celebrate our local heroes.
Join The New Hartford Fire Department And Make A Difference
Are you ready to make a difference in your community by becoming a volunteer firefighter? New Hartford is looking to grow their team.
Not only does this role provide you with the opportunity to serve and protect our town, it also comes with invaluable benefits: comprehensive training, the chance to develop lifelong skills, teamwork experience, and the profound satisfaction that comes from helping others. Most importantly, the process of becoming a volunteer firefighter is designed to be accessible and straightforward.
Becoming a New Hartford Volunteer Firefighter does not require any previous experience, and they provide all the training you'll need. You can learn more, and learn how to apply, all online on the New Hartford Fire Department website.
The Finger Bullet Bar Is For Sale In Utica
Since 1973, one bar has been serving up great drinks and memories in Utica New York. Want to own it?
From A To Z- 2023 New York State Fair Food Vendors
Stay At This Stunning Affordable Airbnb In Utica New York
Looking for a stunning place to stay right here in Utica New York? You'll love this Airbnb listing, and you'll love the price.