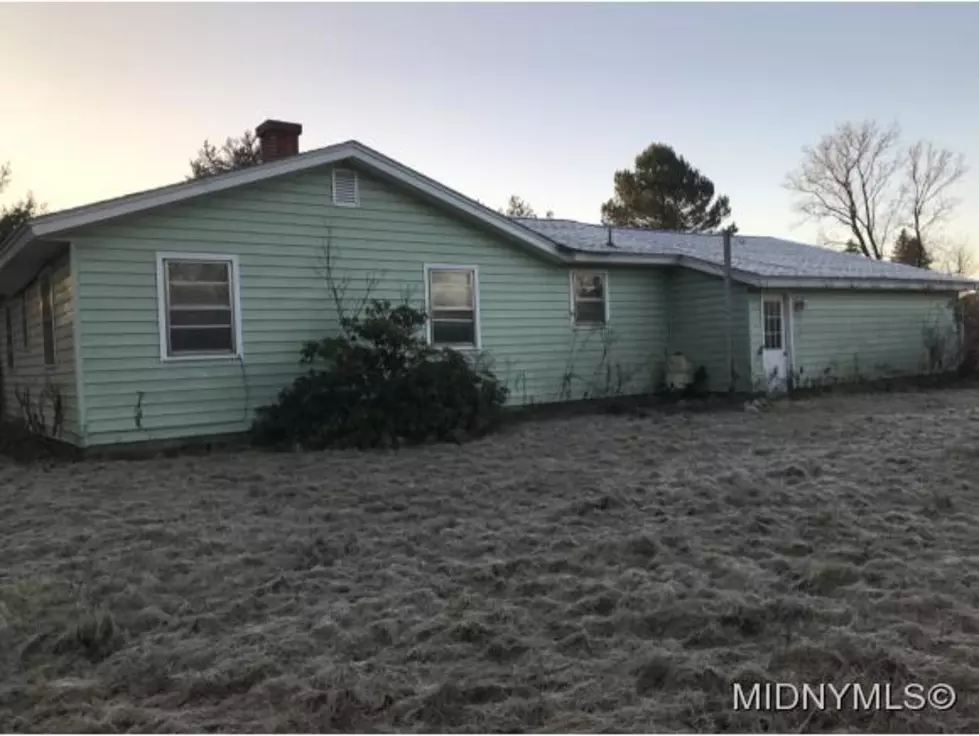 Fixer Uppers: The 5 Cheapest Homes For Sale in CNY
Credit: Brad Taylor, Shamrock Realty Co. via centralnewyorkhomes.com
You can't change the channel without seeing a television show that talks about finding a house and fixing it up. There's Flip or Flop, Property Brothers and (my personal favorite), Fixer Upper, and that's just a small sample.
Have you ever thought about house flipping? What about finding a fixer upper and keeping it for yourself? If we've learned anything from hours of HGTV watching, it's that your fixer upper has to be inexpensive to start with, or you'll end up spending too much money once you're done making it the way you want it.
It turns out, Herkimer and Oneida Counties have a few very inexpensive homes for sale. With some imagination and some elbow grease, maybe one of them could be your dream home.
This house has 2 bedrooms and 1 bathroom. It's 1191 sq.ft. It needs a bit of work, but you can't beat the price. Listed by Rebecca Smith of Accent Brokerage.
---
This house has 3 bedrooms and 1.5 bathrooms. It's 1152 sq.ft. The good news is that you won't have to spend a lot of time on demolition because it's already gutted. It's listed by Jeanette Denney at Hunt Real Estate ERA One.
---
This house has 3 bedrooms and 1 bathroom in 1539 sq.ft. It needs quite a bit of work, but it clearly has potential - and hardwoods. It's listed by Ann Carlisto of A.M. Blask Realty LLC.
---
This home has 3 bedrooms and 1 bathroom in 1400 sq.ft. This one doesn't look like it needs quite as much work as the others. Look at those doorways. Nice. This house is listed by John Brown of Caldwell Banker Faith Properties.
---
This Rome home has 3 bedrooms and 1 bathroom, all in 909 sq.ft. The real estate agent describes this a handyman's dream and it looks like it is. It has a 2-car attached garage - perfect for storing all those tools. This property is listed by Brad Taylor of Shamrock Real Estate.
Those are five homes in Herkimer or Oneida County for under $20,000. Sure, they need quite a bit of work, but they certainly have potential. You could have your very own fixer upper...and if you do a great job, maybe you could have your own television show too.
If you've already done a miracle makeover on your home, send us some 'before' and 'after' pictures. The video below shows you how.
BONUS VIDEO: