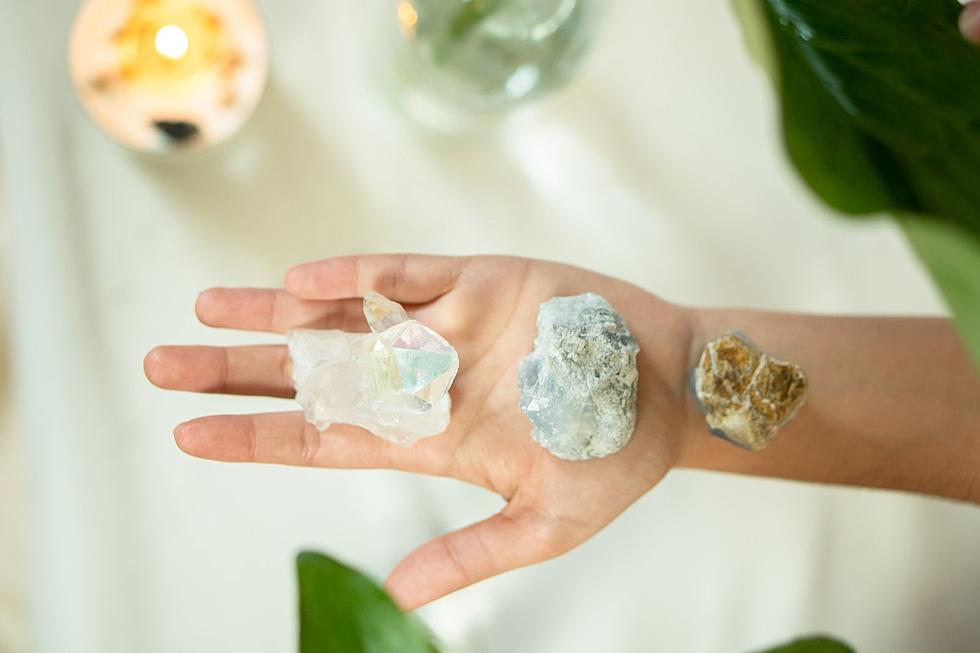 May the Quartz Be With You: Top 5 Places in Upstate New York to Buy Crystals
canva
If it's time to level up, raise your vibrations, and bring good energy into your life, home, and situations; crystals are the perfect place to start! There are hundreds of crystals, all with specific properties that can help with your specific needs. Finding the perfect crystals for you is an excellent method of self-care and prioritization. If you're looking for cool places to purchase crystals in Upstate New York, you're reading the right article.
The 5 best spots in Central New York to purchase crystals are as follows:
Rainbow Zen in New Hartford,
Located in Sangertown Mall is a great, local place to start. With a generous selection of crystals, metaphysical jewelry, essential oils, and smudge kits, visiting Rainbow Zen is well worth the visit. You can browse their online selection and even get 10% off your first online purchase here.
Sticks N'Stones in Waterville, New York
Is a well-known, exquisite crystal shop to explore! With a unique, exciting selection of crystals, you are sure to find a stone that'll radiate your spirits! For more information, here's Sticks N'Stones Facebook page.
Crystal Cove
Is a treasured crystal shop in North Syracuse! Known for its wide crystal selection and amazing experience within the shop, it's a great place to visit and discover what crystals are best for you! For more information, here's Crystal Cove's Facebook page.
In Marietta, New York, Sandalwood Stone
Is a highly adored crystal shop that many visitors find well worth the travel! The store has an abundance of crystals, tarot cards, jewelry, and much more. You can browse through Sandalwood's beautiful website here.
In Albany, Deb's Glad Stones: Crystals & Creations
Is an exciting place to visit! With a wide array of handmade pendants and stellar stones, you can carry your high vibrations in both your home and your personal! Here, you can browse both Deb's Crystals & Creations, as well as get 10% off your first purchase.
Make sure to cleanse your newly purchased crystals, set your intentions, and let the good vibrations and manifestations begin...
Happy crystal shopping and thanks Mona!

Check Out This $25,000 Herkimer Diamond
How much are you willing to spend on a Herkimer Diamond? Would you spend a few hundred, thousands, or $25,000? Currently, for sale on eBay, you could buy "The Cactus."
Take A Super Scary Paranormal Tour Of The Sherwood Hotel Near Binghamton
The age old question in Greene New York is whether or not
The Sherwood Hotel
is haunted. You decide on a paranormal tour a few hours outside of Utica near Binghamton.
The Top 5 Best Outlet Malls in NY To Save Money While Shopping
Looking for some places to shop your favorite name brands and save some money in the process? We've got you.