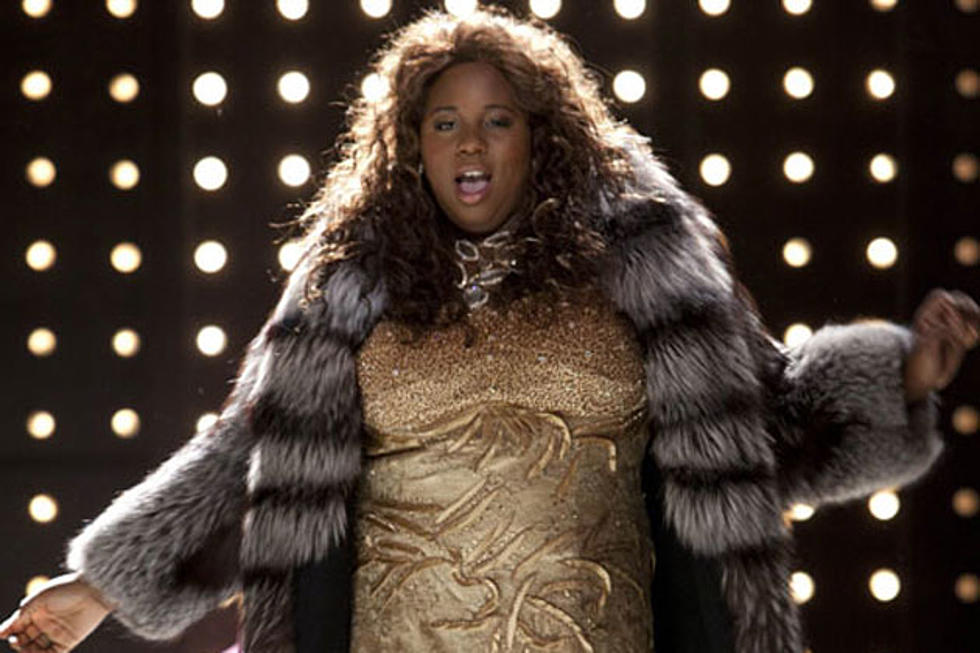 'Glee' 'Diva' Songs – Full Episode List
FOX
The guys and girls of New Directions glam it up to sing Beyonce's 'Diva' in this week's episode of 'Glee,' which is titled after that lyrically empowering song. The singers wear their most extravagant outfits to get into character for the 'Diva' performance. Unique rocks a long gold gown topped with a black and gray fur coat, while Blaine wears a bright red jacket covered in feathers and Brittany looks like a princess in her pink dress.
Sadly, Tina is still 'Hung Up' on Blaine, so she sings the hit Madonna song while wearing the pink leotard the pop diva wore in the music video. Blaine takes a solo on Queen's operatic classic rock hit 'Don't Stop Me Now.'
Santana is all over this episode. She gets involved in a vocal battle with Sam on the old Barbra Streisand and Kim Carnes duet 'Make No Mistake (She's Mine).' Santana also has solo performances of Alicia Keys' 'Girl on Fire,' which replicates the original minus the Nicki Minaj rap, and Tina Turner's 'Nutbush City Limits,' a bluesy guitar rocker.
Meanwhile, Kurt and Rachel experience tension in New York and find their friendship strained as a result. The two characters end up performing the same song, 'Bring Him Home,' a tune from 'Les Miserables.'
'Diva,' the 13th episode from Season 4 of the series, airs on Thursday, Feb. 7 at 9PM ET on FOX.
'Glee': 'Diva' Episode Song List
-'Diva,' Unique, Tina, Marley, Brittany, Blaine (Beyonce)
-'Don't Stop Me Now,' Blaine (Queen)
-'Nutbush City Limits,' Santana (Tina Turner)
-'Make No Mistake (She's Mine),' Santana & Sam (Kim Carnes & Barbara Streisand)
-'Bring Him Home,' Kurt/Rachel, each performs a solo version (from 'Les Miserables')
-'Hung Up,' Tina (Madonna)
-'Girl On Fire,' Santana (Alicia Keys)
Watch the 'Glee' 'Diva' Promo