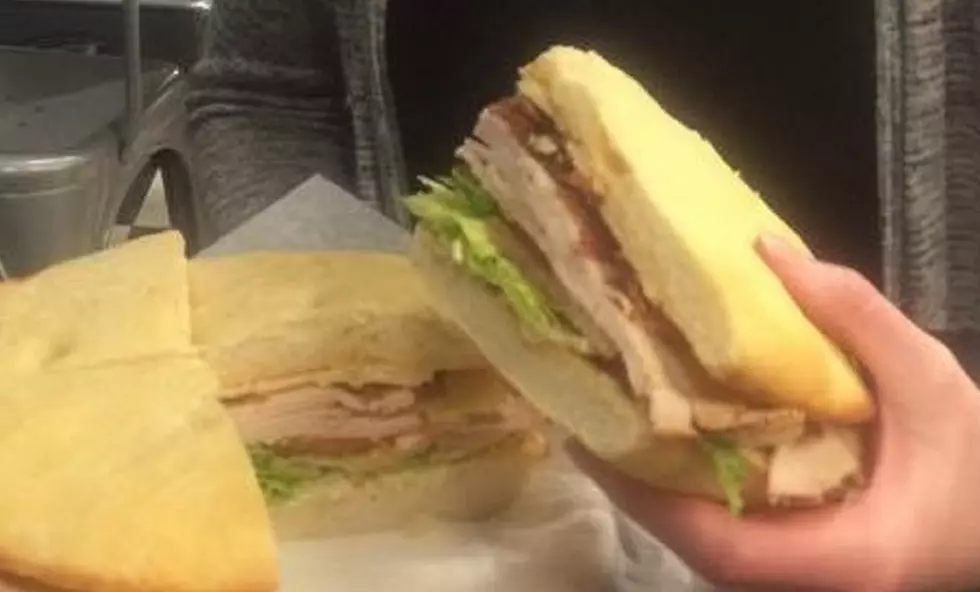 Do You Have What It Takes to Attempt This CNY Sandwich Food Challenge?
Naomi Lynn/TSM
Nothing's impossible if you put your mind to it, right?! Well, this sandwich, fries, and soda food challenge may seem impossible, but someone will be able to complete it... Maybe you?
So what does this challenge consist of?
Well, it's one of their full-sized sandwiches (which, if you've never ever been to O'Baby's, their sandwiches are huge. Seriously, a full-sized sandwich will give you leftovers for DAYS), but this sandwich gets "double stacked." The challenge also comes with an extra large order of fries AND a two liter of soda. You have to finish ALL of this in 30 minutes. Pretty tough, right?
It's hard to imagine how much food this is, especially if you've never seen how big O'Baby's sandwiches are. To try and put it in perspective, the photo below is of their full-sized sandwich (NOT double stacked).
That sandwich is called "The 6 Second Ride," and consists of lettuce, tomato, onion, hot cherry peppers, Cajun mayo, hickory bacon, turkey, and cheddar cheese... And it's FANTASTIC. But that's a big sandwich. Now imagine that, double-stacked, with a huge order a fries and a 2-liter. That's the challenge.
If you complete this challenge in the allotted time, you win a T-shirt, your meal is free, and your photo goes up on their "Wall of Champions." If you don't complete the challenge, or can't finish it in 30 minutes, according to a comment (on Facebook) from O'Baby's...
[You] Gotta pay 32.99 plus tax and we get to make fun of you!
Which seems fair, for not completing the challenge. So what do you think? Would you be able to take on this massive food challenge?
---
BONUS VIDEO: