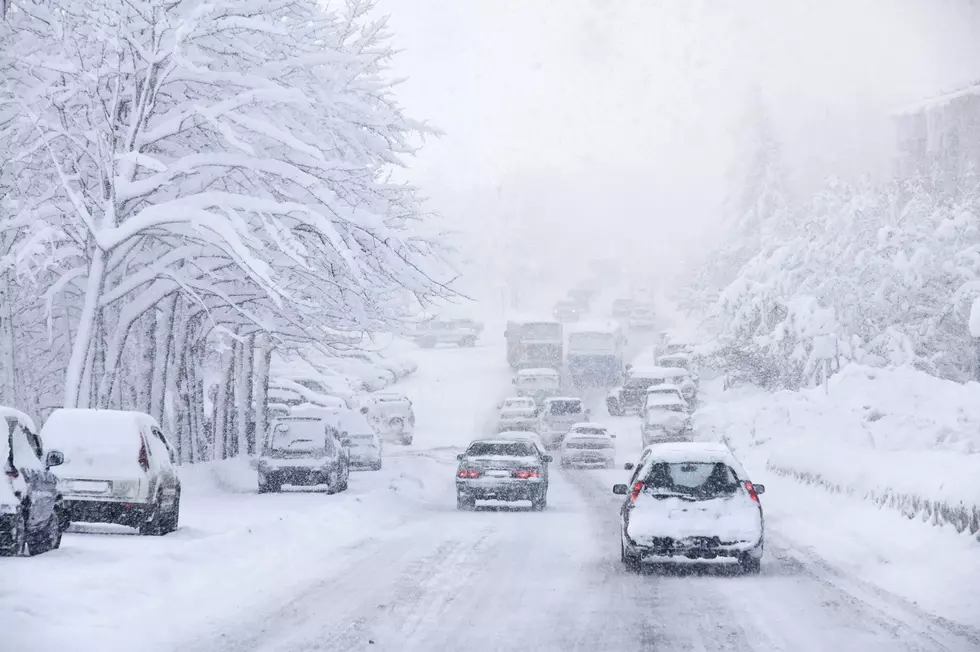 Hazardous Weather, Icy Roadways, and Lake Effect Snow Expected in CNY
Credit: Irina Igumnova/ThinkStock
The National Weather Service has issued a Hazardous Weather Outlook in anticipation of icy roadways and lake effect squalls.
According to the National Weather Service, this Hazardous Weather Outlook is for Northern and Southern Oneida County as well as Onondaga County and was issued February 1, 2018.
DAY ONE...Today and Tonight.
An Arctic front will move through the region this evening, changing
rain showers to snow and potentially generating a few squalls with
visibilities of a half-mile or less.
In addition, a rapid drop in temperatures is forecast. This will
cause untreated surfaces to quickly freeze, creating slippery
conditions.
Lake effect snow will form behind the Arctic front.
DAYS TWO THROUGH SEVEN...Friday through Wednesday.
Lake effect snow will continue Friday. In total, several inches of
new snow could potentially accumulate between Thursday night and
Saturday morning.
---
Be sure to use extra caution when driving in these conditions.
BONUS VIDEO: