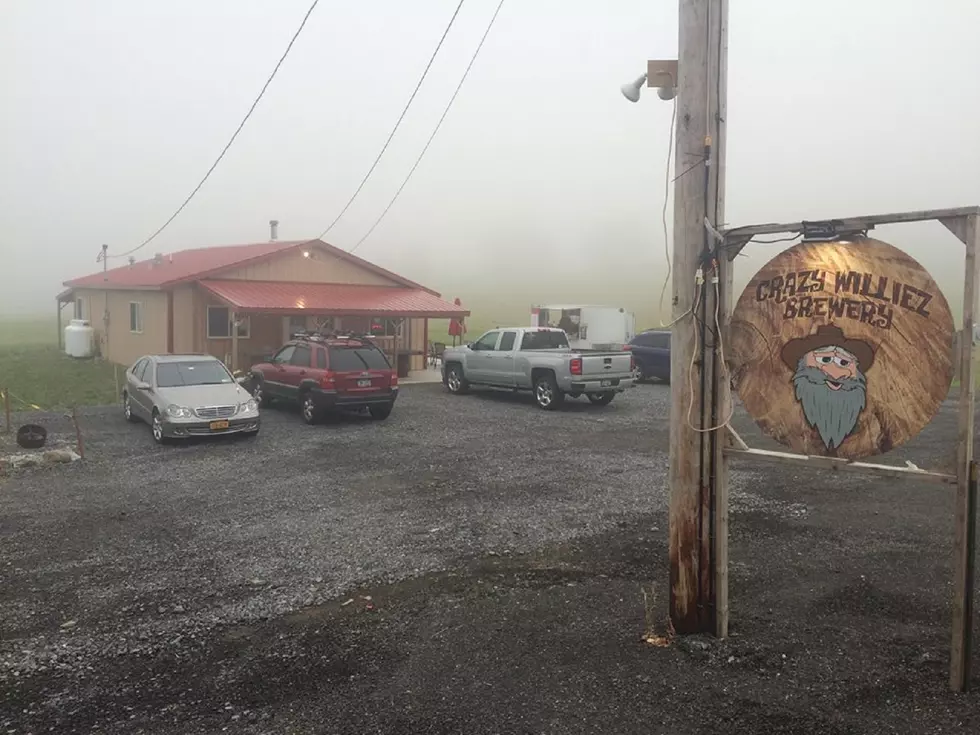 Help in the Beer-Making Process… By Picking Hops
Naomi Lynn/TSM
You can't make a good craft beer without hops - And you can help a local brewery collect these plants so they continue making quality adult beverages. Of course, you won't just be picking hops, it's going to be a whole party!
So why not? If you've ever been interested in beer making, wanted to learn about breweries and how they work, and/or have been curious about hops and their place in the beer-making process, this is a great way to spend your Saturday. We're sure co-owner Mark DeLore will be more than happy to answer some of your questions about beer and tell you about how they do things at Crazy Williez Brewery...
That's where this "Hop Picking Party" is happening - Crazy Williez Brewery in Ilion. The event will go from 12pm to 6pm on Sunday, September 16th. At the moment, this party is in the beginning stages of planning, but their Facebook Event Page says they'll have free food available for helping in the "harvest." Make sure you check out the event page, so if and when they add more things to this party, you'll be the first to know. You can do that on Facebook at: Hops Picking Party!
If you haven't been to Crazy Williez Brewery yet, we're sure you'll enjoy it. Plus, you'll get to "be a vandal" while you're there! The owners actually encourage you to write on their "signing wall." And just like any of the other breweries across Central New York, they have some of their own creations on tap, but they also have beers from other breweries available. For a little while they had the famous "Go Fluff Yourself," peanut butter and marshmallow beer from Fulton Chain Brewery in Old Forge. Of course, that sold out pretty fast. You'll have to stop by the brewery for yourself to see what they have available on tap - It's always changing.
Busy on the 16th?? Don't worry, there will be other hop-picking events throughout our area and from other breweries in CNY. We'll keep you posted on other "harvesting events" as we hear about them.
---
BONUS VIDEO: