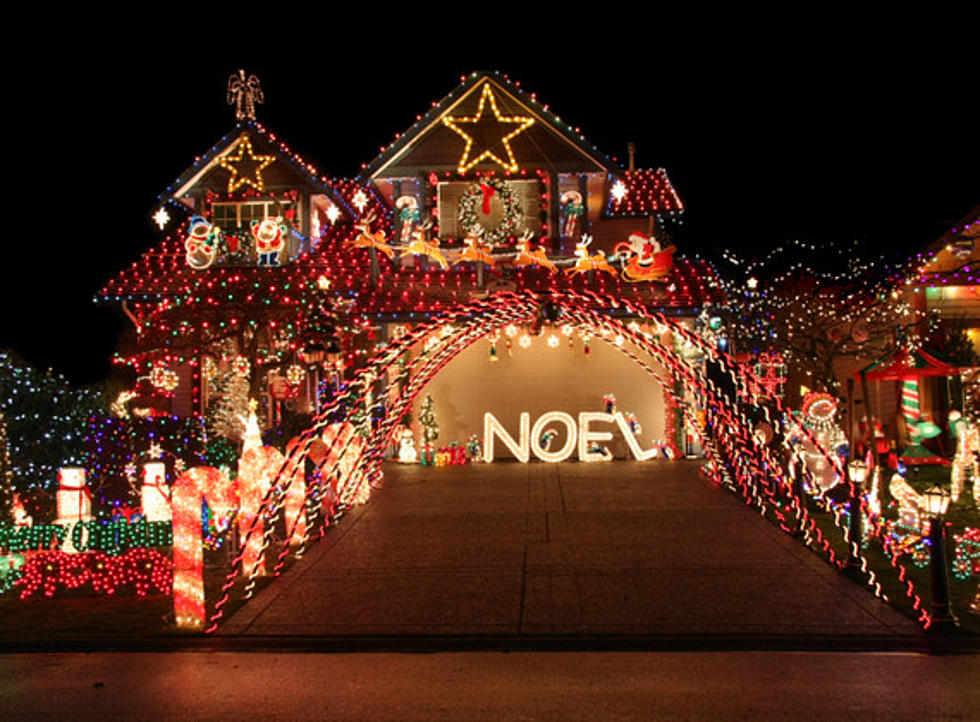 How to 'Rent' Your CNY Home's Christmas Lights Display
Barbara Helgason/ThinkStock
If you've had it up to here with decorating your home for the holidays, there's an easy option in Central New York. Hire it out.
Forget about ladders, lights, and everything else. A new company called Utica Lights will take care of it all. You can choose to have them decorate just the front of your home, or the front and the roof, or even a customized Christmas lights package. Jared and Jake Schultz, a couple of Utica guys, came up with the idea, and business is booming.
...we officially kicked off in 2018 to help Utica families light their homes during the holidays...We realized early on that providing the lights, install and take-down services makes the process easy. Whether it's physically a challenge, time or cost - we're here to help.
Home packages begin at $499, but you can order individual options like light-up wreaths for as little as $135. Gift certificates are available.