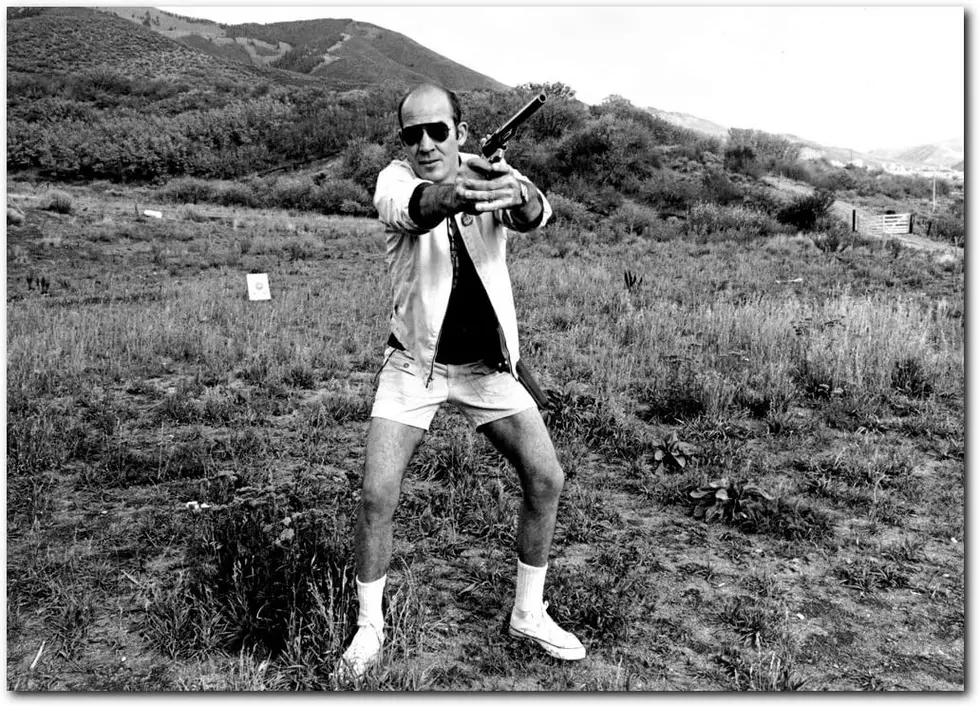 Famous 'Gonzo' Journalist Once Worked in Upstate New York
PostersOnTheWall via Amazon
Did you know famous gonzo journalist Hunter S. Thompson once worked as a reporter in Upstate New York?
Before Thompson gained fame with his unique brand of drug-and-booze-fueled reporting for the likes of Rolling Stone magazine, he was a fledgling "regular" reporter fresh out of the military.
After being discharged from the Air Force, Thompson was hired by the Middletown Daily Record (now the Times Herald-Record) in Middletown, New York.
He lived in an isolated, unheated cabin along Route 209 in Huguenot, a small hamlet about an hour southwest of New Paltz. According to the Record, it was during this time when he wrote his first novel, "The Rum Diary," which did not see the light of day until 1998, and was released as a movie in 2011 with Johnny Depp playing Thompson a second time (after 1998's Fear and Loathing in Las Vegas). 
Thompson was fired from the Record unceremoniously after getting into a tussle with an office candy machine. Here is how Thompson described it:
Several days ago I was instrumental in the looting of an office candy machine. I had put two nickels in the thing without getting anything out of it. I then gave it a severe rattling which rendered the coin slot obsolete. Word got around in the back shop and a 'run' on the machine followed almost immediately. The total loss- some $7.35- came out of my paycheck. My popularity soared as far as the back-shop people were concerned, of course, but there were those who viewed the situation with some alarm- notable the managing editor. I was fired the next day.
Shortly after the incident, Thompson moved to San Juan, Puerto Rico and took a job as a sports writer.
Thompson committed suicide in 2005 at the age of 67.
The Best Movies About Writers
Writing is a lonely activity, but these great films prove it can be very cinematic.
Discover the Best Breakfast Spots in Middletown, New York
These are the Top 10 Breakfast spots in Middletown, New York according to Yelp reviews. Which of these places have you enjoyed?
Books from 9 Southern Tier Authors You Won't Be Able To Put Down
Need a good book? Check out any of these books from authors with the strongest of ties to the Southern Tier.