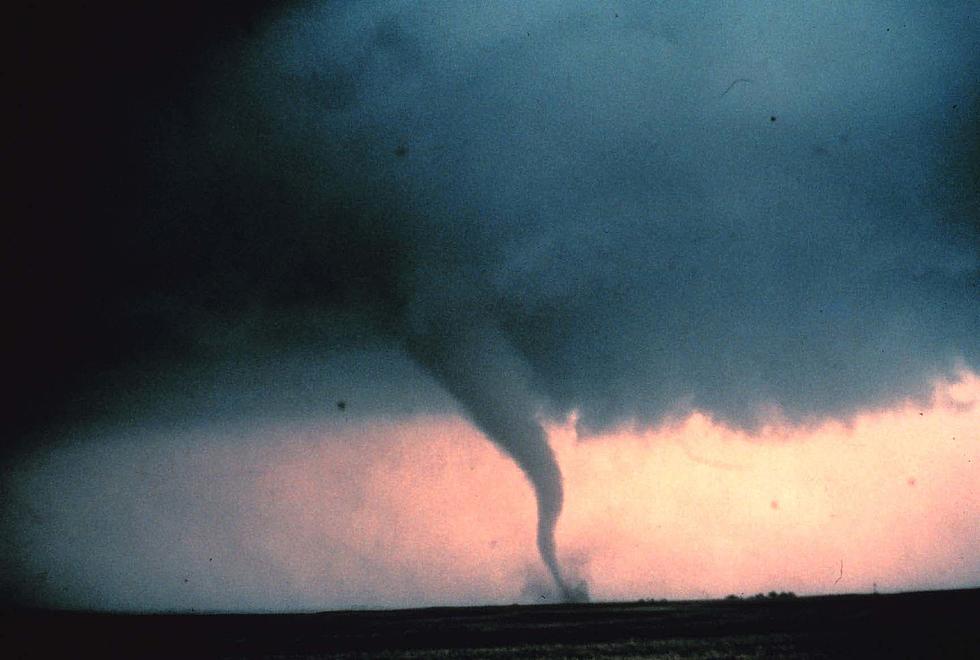 Important Weather News- Tornado Watch Issued For Upstate New York
NOAA Photo Library, Getty Images
The National Weather Service out of Binghamton New York has issued a Tornado Watch for the Mohawk Valley, Central New York and much of Upstate New York. Here's what they are watching:
Here is the alert from the National Weather Service for August 12th 2023 through 9PM:
NEW YORK COUNTIES INCLUDED ARE

ALLEGANY BROOME CATTARAUGUS
CAYUGA CHAUTAUQUA CHEMUNG
CHENANGO CORTLAND DELAWARE
LIVINGSTON MADISON ONEIDA
ONONDAGA ONTARIO OSWEGO
OTSEGO SCHUYLER SENECA
STEUBEN SULLIVAN TIOGA
TOMPKINS WAYNE YATES"
Again, as of 3:47PM, this is a WATCH, not a WARNING. We will keep you updated for further news, along with locally WKTV, and WUTR.
Officials with the National Weather have confirmed several tornadoes in Upstate New York following severe storms that rolled across the state earlier this week.
Among them, an EF1 that came down in the Oneida County town of Vernon on Monday August 7th, just before 7:15 p.m, which uprooted several trees. Investigators were out on Wednesday assessing damage to determine if it was a true twister, and say it was one of many to touchdown in the region.
If a tornado seems likely, the National Weather Service suggests that for your protection, move to an interior room on the lowest floor of a building or your home. We will keep you updated as we learn more.
Download our station app to stay up to date with weather alerts, breaking news, and all sorts of things for our community.
Tornado Rips Through Upstate New York Ski Resort
See the damage Mother Nature left behind at Snow Ridge Ski Resort in Turin, New York.
These Are The Strongest Tornados To Ever Touch Down In New York State
Generally, tornadoes aren't a common occurrence in New York state. Lately in Central New York and Upstate, they feel common, but overall, they really aren't that common.
Tornados do still happen. With that, we have seen a few major tornadoes in New York since the 1970s. New York state has been pretty lucky on the fact that it has never seen an EF5 tornado. An EF5 is the strongest and most violent tornadoes, with wind speeds greater than 200 miles per hour. New York has seen a few F4 tornadoes, however.
You can read more online here.
Strongest Tornados To Ever Touch Down In New York State
Generally speaking, tornadoes aren't a common occurrence in New York state. Tornados do still happen. Here's a look at some of the strongest storms: