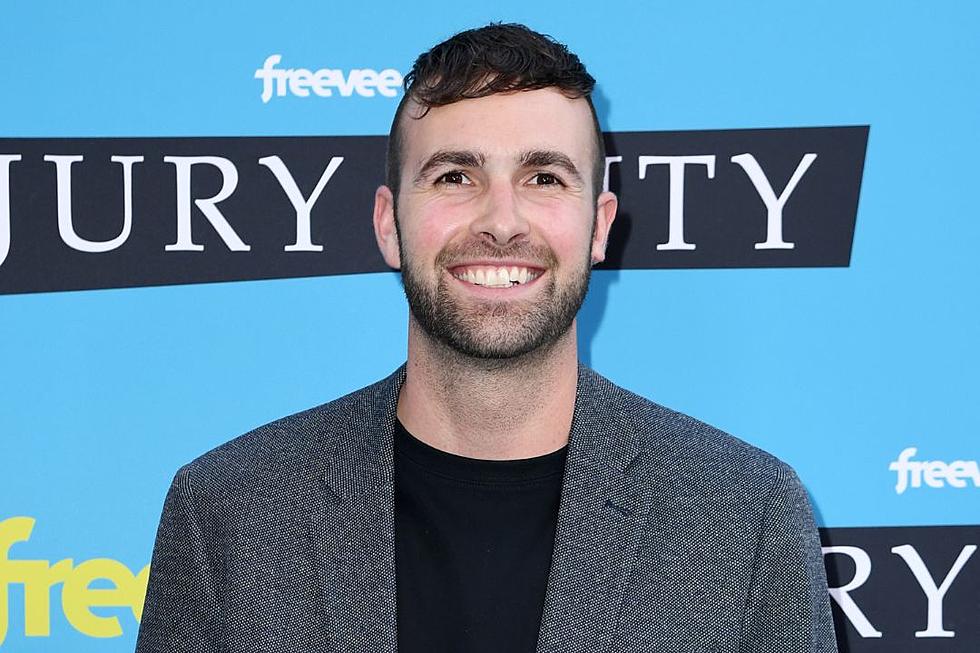 Why We Need to Get Ronald From 'Jury Duty' on 'The Bachelor' ASAP
JC Olivera, Getty Images
Ronald Gladden has won viewers' hearts as the breakout star of the quirky, viral TV series Jury Duty.
The quasi-reality show, which airs on Amazon's Freevee, sees the 30-year-old sitting on a fake jury for a fake trial.
The catch? He thinks the whole thing's a real court case, and has no idea his co-jurors, the plaintiff, the defendant, the judge and everyone else around him is an actor. (Well, except for actual actor James Marsden, who plays a very exaggerated version of himself.)
Jury Duty blew up on TikTok and social media largely in part thanks to Ronald's natural likeability, strong work ethic, warmth and kindness toward his co-jurors (well, co-stars), naïve charm and overall adorableness.
Ronald's just a great guy, plain and simple. In one episode, he gently and patiently continued to wake up his elderly co-juror Barbara when she kept falling asleep. In another, he embraced oddball Todd, an eccentric inventor and co-juror, by showing him Pixar's A Bug's Life, a film in which the main character is an outcast inventor who is eventually embraced by ant society.
Since becoming a breakout TV star, many viewers, including celebrities, have slid into Ronald's DMs.
"Without naming any names, yes," Ronald told Entertainment Tonight about his celebrity fans, adding that he "can't keep up" with all the viewers who have reached out to him via social media.
"I'm sure there's so many people reaching out to me, and first of all, I'd like to say I'm sorry because I can't get back to you all. But like, there's thousands and thousands of messages," he detailed.
With the series coming to an end, many are wondering what's next for the San Diego, Calif., native, but here at PopCrush, we'd love to see the handsome, kind contractor star as the next Bachelor.
READ MORE: What Does 'Jorf' Mean? Word Featured on 'Jury Duty' Explained
The ABC reality dating series has been a bit stale as of late, often recycling the same social media "influencers" as leads.
Many have called for The Bachelor to switch things up for its next season. Stefanie Parker and Jackie Maroney, hosts of the She's All Bach podcast, recently said that the series appears "very much stuck in [its] ways," and that its "current format is getting old."
"I feel as long as the franchise is still making money, they're not as incentivized to make any changes, but as a fan of the show who covers it for a living, I'm very tired of the same format and would love for them to change things up more," Parker told Newsweek.
"The show's formula is definitely tired and could use a refresh in 2023," Maroney echoed.
Casting Ronald on The Bachelor would spark some down-to-earth authenticity and bring some quirky charm to the fatigued dating series. Plus, if he's not already taken, someone as endearing, compassionate, hard-working and enthusiastic as Ronald, who is already naturally great on television, deserves to find love.
We, for one, would like to see it.
Stars Who Got Their Start on Reality TV