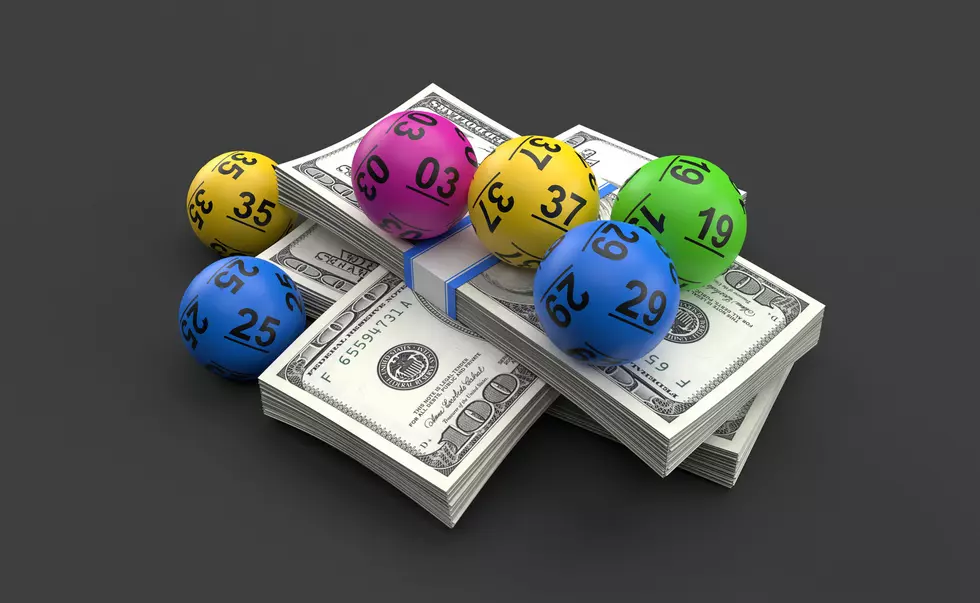 2 Winning Mega Millions Tickets Sold in New York, Jackpot Now Second Largest in History
Talaj/Think Stock
No one hit the big Mega Millions jackpot but there were two winning tickets sold in New York. One is worth $3 million and the other is a million-dollar winner.
The winning numbers for the January 10 Mega Millions drawing were:
7-13-14-15-18 +9
There were three $3 million winners, including one in New York. That winning ticket was sold at Smokes for Less in Orange County.
Another winning ticket was sold in the Empire State. That one was among 13 one-million-dollar winners. It was sold in New York City.
Second Largest Mega Millions Jackpot
Friday the 13th may be considered an unlucky day but if someone hits the second-largest Mega Millions jackpot in history it could be the luckiest day of their life.
The top prize has reached $1.35 billion for the Friday, January 13 drawing. The cash payout is almost $708 million.
"The jackpot has rolled again, keeping everyone who follows Mega Millions in suspense for yet another drawing," says Pat McDonald, Lead Director of the Mega Millions Consortium. "Now at $1.35 billion, the Mega Millions jackpot is moving up and making history as the second highest Mega Millions jackpot ever. Our member lotteries raise funds for many good causes, ranging from education to conservation programs. We're proud to support these efforts."
There have been six jackpots won on Friday the 13th over the years, four of them in Michigan. There was one Friday the 13th winner in New York in March 2009.
Top Mega Millions Jackpots
$1.537 billion - 10/23/2018 - South Carolina
$1.35 billion(est) - 1/13/2023 - ?
$1.337 billion - 7/29/2022 - Ilinois
$1.050 billion - 1/22/2021 - Michigan
$656 million - 3/30/2012 - Ilinois, Kansas, Maryland
$648 million - 12/17/2013 - California, Georgia
$543 million - 7/24/2018 - California
$536 million - 7/8/2016 - Indiana
$533 million - 3/30/2018 - New Jersey
$522 million - 6/7/2019 - California
You can find all the winning numbers at NYLottery.ny.gov.
Luckiest Places To Buy Lottery Tickets
These places have sold the most winning lottery tickets.
How To Protect Yourself And Your Money If You Win The Lottery
Whether you've recently won the lottery (or are planning to!), there are some things you should do right away to protect not only yourself but also your money.