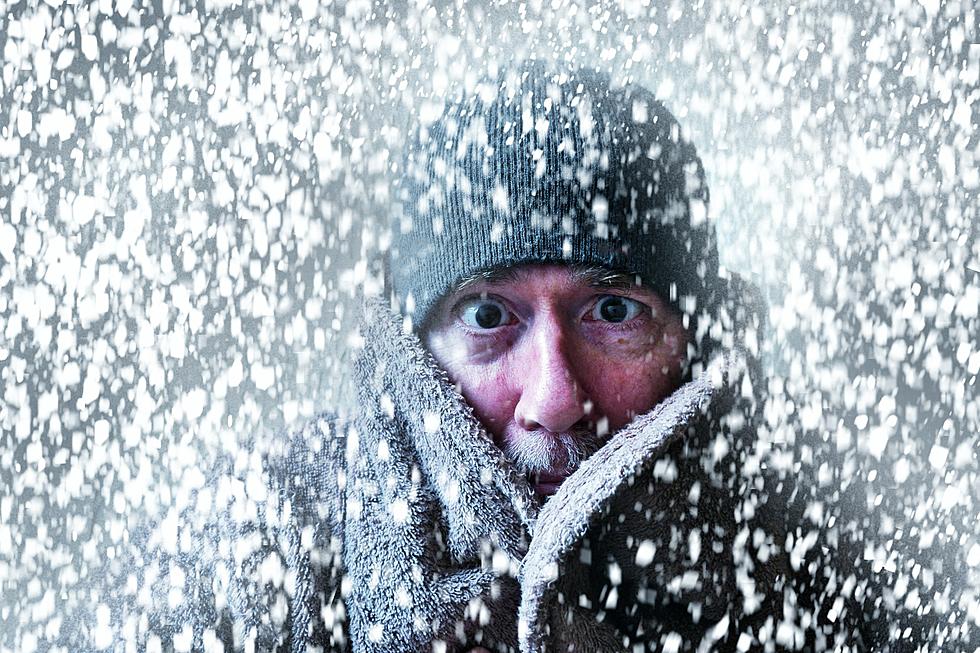 Is Central New York in Store for a "Super" El Niño?
Pepgooner/Think Stock
If you thought regular El Niño was something, wait until you hear about "super" El Niño.
The National Oceanic and Atmospheric Administration (NOAA) is detecting unusual activity in our oceans, and that could strongly influence what happens this winter.
While prognosticators across the board are predicting a very snowy and cold winter, this new forecast could throw a wrench in those plans.
What Is Super El Niño?
NOAA released a report about the likelihood of us experiencing super El Niño. During El Niño, trade winds weaken and warm water is pushed toward the west coast of the Americas.
Per NOAA:
El Niño can affect our weather significantly. The warmer waters cause the Pacific jet stream to move south of its neutral position. With this shift, areas in the northern U.S. and Canada are dryer and warmer than usual. But in the U.S. Gulf Coast and Southeast, these periods are wetter than usual and have increased flooding.
El Niño typically peaks around December, but weather forecasters believe El Niño conditions will carry through March of 2024.
That said, they are now giving the system a 1 in 3 chance of becoming supercharged, which will strongly enhance the weather effects it typically produces.
The last time the U.S. witnessed a super El Niño was in 2015 and 2016. The system is capable of producing severe weather such as floods, mudslides and fatal fires across the globe.
What Does This Mean for Central NY?
If we do get a super El Niño, our temperatures this winter will probably not be as cold as initially forecasted.
The system is more likely to produce warmer-than-normal temperatures across New York, which will slash our chances of significant snowfall.
Although New Yorkers are tired of the dreary weather, prognosticators have already predicted a wetter-than-average winter.
If super El Niño does form, expect that snow and sleet to become lots of rain.
However, since the weather pattern typically produces dryer conditions up north, it might mean we could experience a warmer and dryer winter - which is a complete reversal of what practically every prognosticator has said.
In short, super El Niño will reward those who hate chilly and snowy winters. It also means that our energy bills won't be as crazy since we won't be battling through sub-zero temperatures.
But if it doesn't form, dust off the snow pants and boots - you're going to need them.
Other Winter Predictions
The Old Farmer's Almanac released its predictions earlier this month and previously told New Yorkers to prepare for above-average snowfall - with the snowiest stretches taking place between November and mid-January.
The Farmers Almanac issued its winter prediction last month:
There are indications that an El Niño, will be brewing in the latter half of 2023, lasting into the winter of 2024. Cold temperatures should prevail throughout the country and bring snow, sleet, and ice.
Meanwhile, the Hudson Valley Post, which is another trusted prognosticator, called for a soggy, snowy winter.
Direct Weather also chimed in with its weather prediction, claiming Western, Central and parts of upstate New York will see over 48 inches of snow. It also claimed the state will brace for a Nor'Easter or two over the next several months.
Are you team #AllSnow or team #NoSnow? Let us know in the comments below.
The Dates When New York State Typically Sees Its 1st Snowstorm