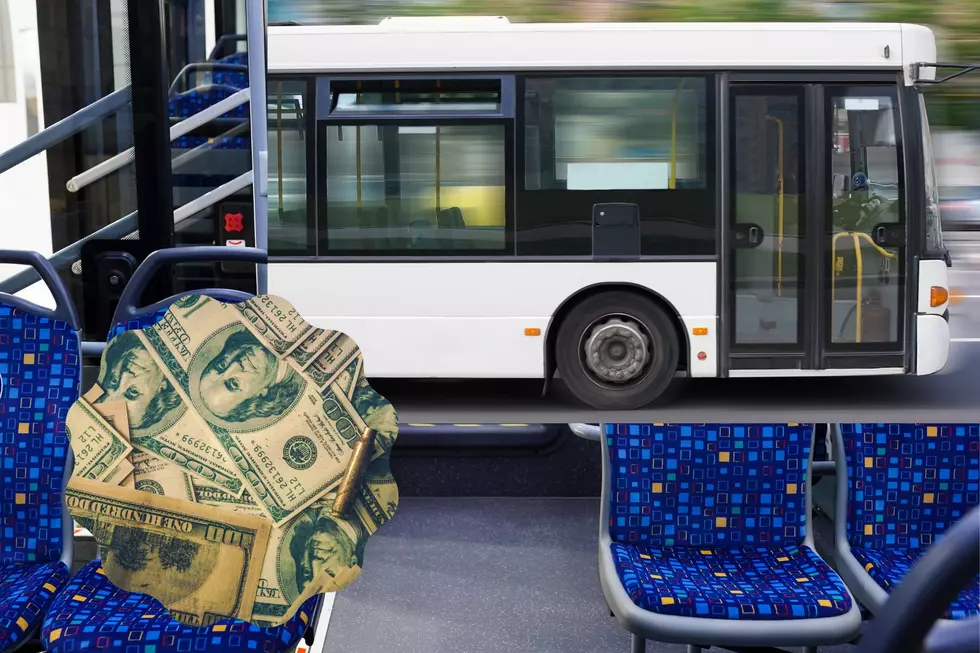 Utica Bank Robber's Unlikely Accomplice Serves As Getaway Driver
Canva
The driver who took a suspected Utica bank robber away from the crime scene likely had no idea who they were transporting.
Police believe the man who robbed the Adirondack Bank location in downtown Utica on Friday morning fled the scene in a CENTRO Bus. Ultimately, the 37-year-old suspect, Joseph Thompson, was arrested a little more than 24 hours later with what police called a 'large quantity of cocaine.'
It's believed Thompson spent the previous night in a Warming Center in West Utica, allegedly bragging to several people that he planned to rob a bank. After the robbery, cops think he hoped on a CENTRO bus and headed to Sangertown Square Mall in New Hartford. From there, he was picked up in a white SUV by and unknown driver and the pair left, police say.
Investigators reviewed surveillance footage from several areas and believe the man seen at the Warming Center is the same man in the bank's security footage.
Thompson faces a charge of third degree robbery in connection with the bank heist along with two drug possession charges for the cocaine: Criminal Possession of Controlled Substance in the fourth degree and Criminal Possession of a Controlled Substance in the seventh degree.
Utica Police say their investigation is continuing and are seeking help from the public identifying the driver of the white SUV that picked up Thompson from the mall.
Anyone with information is encouraged to contact the UPD's Criminal Investigations Division at 315-223-3510. Additionally, residents are reminded they can submit tips or information 100% anonymously through MohawkValleyCrimeStoppers.com.
[AUTHOR'S NOTE: This post is for informational purposes. The information provided within was provided publicly by law enforcement. Any charges or accusations of wrongdoing mentioned in the article are only allegations and the reader is reminded that all persons are innocent until proven guilty in a court of law.]
Have You Seen Them? These 16 Kids Have Gone Missing in New York in 2023
10 Cheapest Places To Live In New York In 2021
Where are the 10 cheapest places to live in our state?
HomeSnacks
looked at the 167 largest cities in New York and ranked them based on several factors of "affordability."
Here were the 10 cheapest places to live in New York State for 2021: