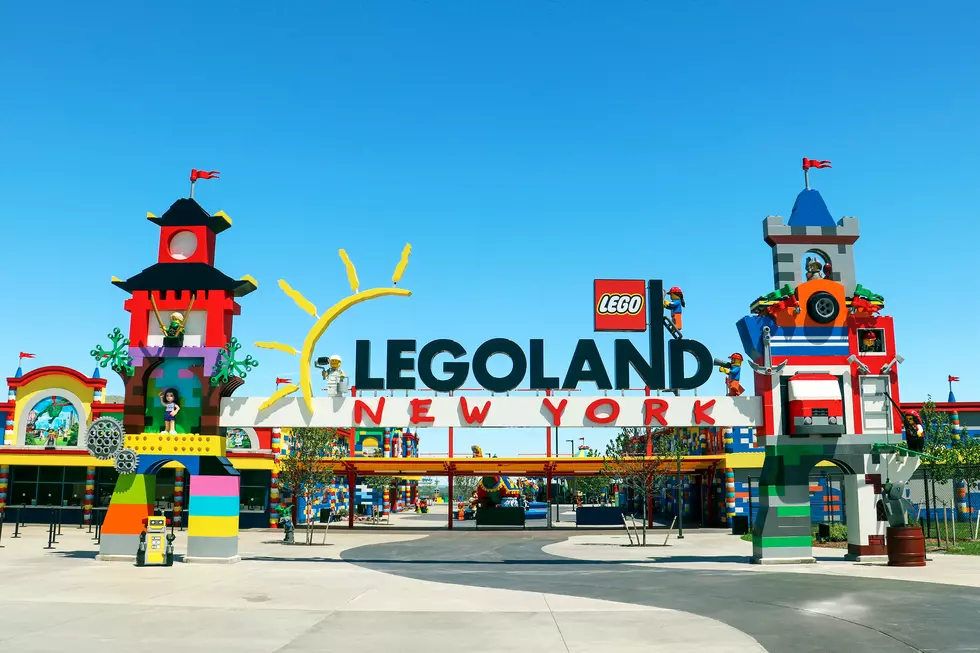 LEGOLAND Season Opens For 2023: What's New For Full Year Number Two?
Credit - LEGOLAND New York
Spring is (kind-of) in the air in the Hudson Valley, and excitement is building for all the fun events and activities that come along with the nicer weather.
With that, LEGOLAND New York Resort is opening their gates on Friday, March 31st for their full second season, and here's what we can expect.
LEGOLAND in Goshen Opens March 31st for the 2023 Season
After opening to great reviews in 2021, LEGOLAND's official first full season, 2022, was a huge success, and it looks like there are even more things in store for 2023.
As if the amusement park and attractions on site weren't enough, 2023 will bring the opening of the LEGOLAND Waterpark in Goshen this year.  This includes four water slides, splash areas, and what has been referred to as a massive water playground.
As it stands now, the opening weekend for the waterpark will be Memorial Day Weekend.
Master Model Builder Competition During LEGOLAND Opening Weekend
For those that take their LEGO business seriously, you may be familiar with the winners of LEGO Masters Season three, Nick and Stacey, who will be on-site for opening weekend in Goshen to showcase their winning model.  Their winning build will be on display, permanently, in Goshen.
In addition, winners Nick and Stacey will also host and judge LEGOLAND's first annual 'Jr. Master Model Builder Competition.'
While on-site, visitors will have the chance to meet Nick and Stacey on Friday March 31st from 10-11am, and Saturday April 1st at 12:45pm following the Jr. Master Builder Competition that runs from 11am-12:30pm
In addition to the water park and master builders, it was also announced earlier this year the LEGOLAND New York will officially receive an Autism Center Certification designation on opening day for the 2023 season, March 31st.
Have you been, or will you be making your first LEGOLAND New York visit this summer?
14 Surprises You'll Find at the LEGOLAND Hotel in Goshen New York
A stay at the LEGOLAND hotel comes with some surprising perks. Whether you're planning a stay or just curious about what's behind those brightly-colored windows, scroll down to discover some of the best surprises waiting inside.
LEGOLAND Reveals Images of New Water Playground
When LEGOLAND New York opens for its 2022 season, guests will get to experience a brand-new water playground and a few other surprises.