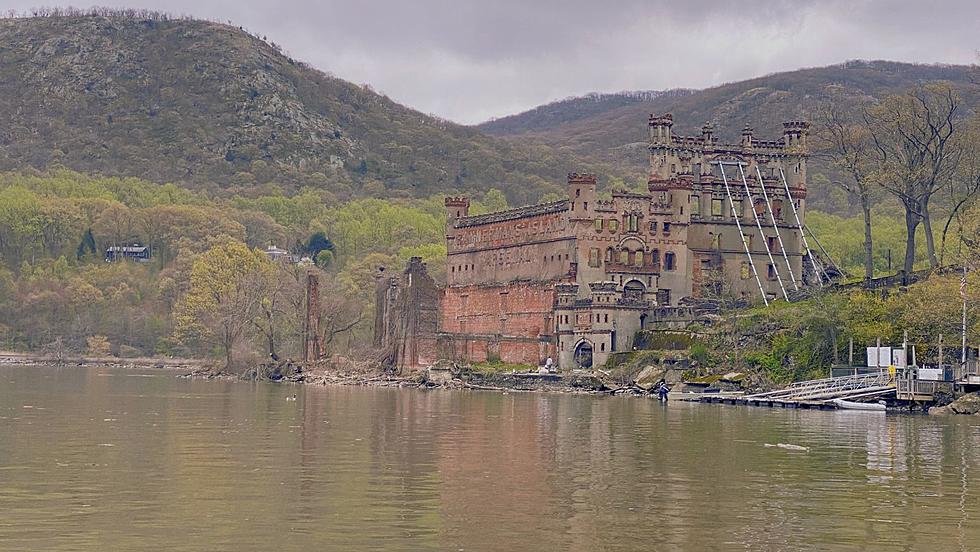 Is the Iconic Bannerman Castle on the Hudson River Haunted?
JBuono
While on the trail the other day heading down to the city I caught a glimpse of Bannerman Castle.
It was a gloomy day, so the misty grey weather and the iconic landmark sent a chill down my spine. I can't be alone in thinking that Bannerman Island as a whole has to be haunted, right?
Is Bannerman Castle Haunted?
The Castle, which is located in the middle of the Hudson River between Dutchess and Orange County on Pollepel Island, has a deep-rooted history dating back to the 1700s, according to BannermanCastle.org.
The website also explains that deep-rooted history comes with a few superstitions and stories of hauntings. They write:
Once an uninhabited place, accessible only by boat, it was considered haunted by some Indian tribes and thus became a refuge for those trying to escape them. These superstitions and others promoted by later Dutch sailors make for many fanciful tales.
I did some research into these fanciful tales and while there aren't many Visit Vortex did have a few that creeped me out just a little bit. According to their reports, Native Americans believe Bannerman Island to be "possessed by evil sports." So much so, that local tribes didn't want to be in close proximity to Bannerman.
There are also reports that sailors believed a "tribe of goblins" controlled the waters and wind which would cause boats sailing the Hudson River to sink. The scariest part? Some say that during big storms you can still hear the crew crying for help.
Can we call the Ghost Hunters or Zak Bagins to come and investigate?!
Bannerman Prepares for the 2023 Touring Season
Bannerman Castle and Island are getting ready for its touring season in 2023. According to Bannerman Castle Trust's Facebook page, you can start purchasing your tickets now as tours officially start on April 28th, 2023.
Unfortunately, there are no ghost-hunting tours on the lineup yet, but there will be a performance of Dracula this season.
Learn more about the events going on on the island through the season and get your tickets at BannermanCastle.org. While you wait on opening day, take a look at some of the behind the scene photos from our last Bannerman Island tour in 2022 below:
Tour Bannerman Island This Spring in the Hudson Valley
From May until October, Bannerman Island will host tours and fun events giving Hudson Valley residents and those visiting an experience of a lifetime.
Stay the Night at This Hauntingly Charming Millbrook Castle
Experience the haunted Hudson Valley with a stay at this charming, and allegedly haunted, Millbrook castle.
A Look Inside the Abandoned Letchworth Village in Thiells, NY
Letchworth Village has been closed since 1996, but the dark and haunted history of the Rockland County psychiatric hospital is still a topic of discussion today.