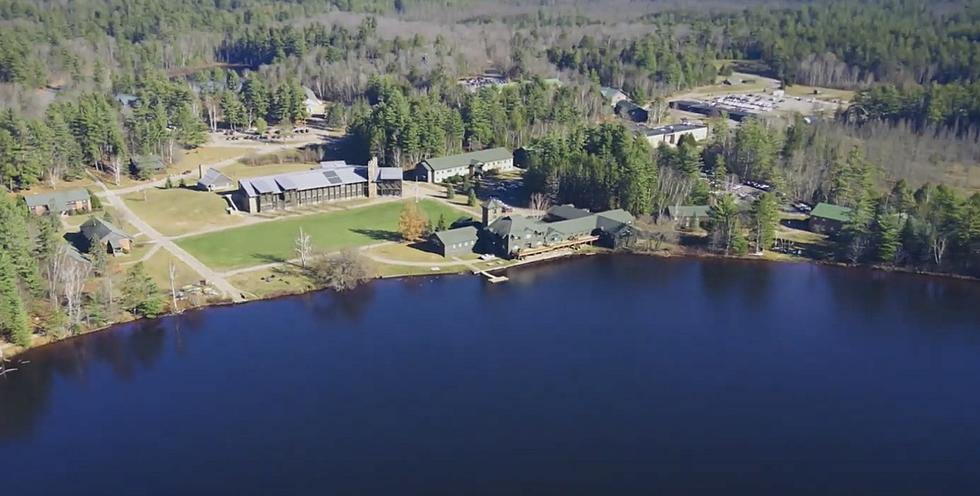 "Closing Plan" Not A Good Sign For Upstate New York College
Paul Smith's College YouTube.com
Since March of 2020, three dozen colleges across the United States have shuttered their doors, according to insidehighered.com. Now, signs are pointing to possible troubles for a small college in the Adirondacks.
According to Adirondack Explorer reporter James Odato, the Middle States Commission on Higher Education asked Paul Smith's College on April 26th to submit plans for a "Teach Out." In other words, an agreement with another institution to support your students, in case your college is forced to close due to continued financial difficulties.
Shortly after Odato's story broke, Paul Smith's interim President, Dan Kelting put out a statement on the Adirondack Almanack website. Kelting stated, "Last night an erroneous news story circulated that Paul Smith's College was tasked with creating a "closing plan." Let me be clear, Paul Smith's College has no plans to close. In fact, we continue to strengthen our world-class programs, like culinary, forestry, and climate/sustainability and are excited to welcome our incoming and returning students this fall." Kelting said that the college has "no plans to close."
Few colleges have a plan to close until they are committed to closing. Paul Smith's, like many other small colleges, are dealing with financial woes brought on by low enrollment, on-line classes and residuals of the pandemic. The college has been trying to get approval for Fedcap, a New York City training firm that develops programs aimed at preparing people for the workforce, to take over ownership of the institution. However, there is a catch to Fedcap owning the college.
According to Odato, Fedcap is a non-accredited educational company, which means the sale has to be approved by the state education department. The company wants to be associated with a college to enhance its offerings to its many affiliated nonprofits engaged in job and skills training. Paul Smith's says that they have been waiting for approval for over a year. The Middle States Commission on Higher Education's request for a closing plan, instead of an indication of approval, is not a very good sign. Kelting told faculty that there may be layoffs. Cazenovia College, just outside of Syracuse, just graduated their last class on Saturday. 522 Cazenovia's employees will lose their jobs next moth.
Hopefully, Paul Smith's College sees better days ahead. Interim-President Kelting added, "This process, merely a precaution, requires us to ensure that in the drastic event we needed to close, that we would have a plan to ensure every student had options to complete their education. The details of the plan, once approved, would be shared publicly but includes a comprehensive communication plan for all stakeholders." Time will tell.
SPAC Confirmed: These Artists Will Play Saratoga In 2023
25 dates have been confirmed and are either on sale or about to go on sale for the 2023 season at Saratoga Performing Arts Center. Here is your complete guide.
For Sale: Tour The Riggi's Rustic Yet Sophisticated $31 Million Lake Placid Camp
This could quite possibly be the most beautiful Adirondack camp you have ever seen!
The Saratoga Springs socialites listed their stunning Lake Placid compound for $31 Million. According to the
Zillow listing
, this amazing spread sits on over 46 pristine Adirondack acres and features 9 bedrooms, 10 bathrooms. There is 8,500 square feet of delightful living space across a variety of 5 buildings including the main home, a tree house, 2 guest residences, and a sweet Airstream trailer decked out as a "she shed." This camp is private and gated, and only minutes from Lake Placid Village. You can even see the Lake Placid Olympic ski jump from the property!
Rent Taylor Swift's Former New York Home
Rent the West Village townhouse that superstar Taylor Swift once called home and was the inspiration for the songs 'Cornelia Street' and 'King of My Heart'. Currently listed by Jennifer Rahilly for
Corcoran
.