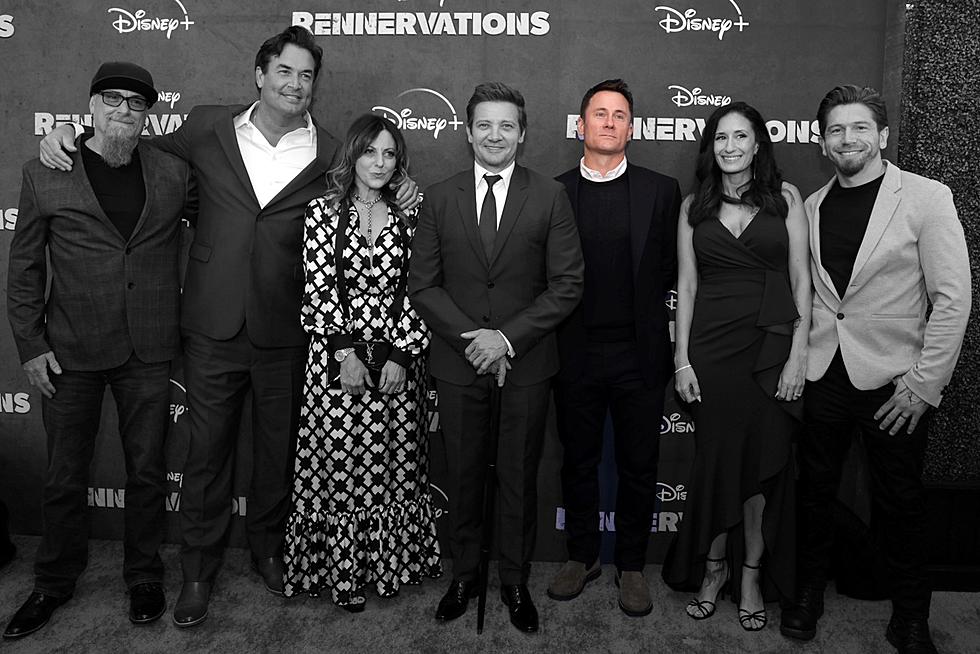 Upstate New York Native Helping People in Need on Hit New TV Show
Getty Images
For a long time, Patrick Costello has had a gift for creating something from nothing.
He's used his skills in construction to help build a prolific behind-the-scenes career in Hollywood, and his eye for detail and perfection has led to a quick ascension up the ranks in the entertainment industry.
Costello's latest project has him working alongside an actor from the ever-popular Marvel Cinematic Universe movie franchise. The two are also working as heroes in this new television series, but this time, it's for a much different cause.
---
Upstate NY Native Patrick Costello Making Dreams Come True on 'Rennervations'
A fantastic story from New York Upstate profiled Patrick Costello, a native of Marcellus, New York, who has been doing amazing things in the cinematic industry for over twenty years. Most recently, Costello has served as executive producer and show-runner for the limited-run reality television series Rennervations, starring actor Jeremy Renner, which is currently streaming on Disney+.
The show was a perfect fit for Costello, whose knack for building and passion for innovative television production go hand-in-hand in the construction of this hit show.
The show is actually a continuation of efforts that Renner has been spear-heading off-camera for quite some time. Renner had already been purchasing old vehicles with large amounts of space (RVs, busses, emergency vehicles, etc.) and renovating them himself before the show idea was pitched.
He would then donate these vehicles to communities who were in-need, so that they could move large groups of people (adults and children) around with ease.
Renner's charitable efforts were then adapted into a limited-run television show, which is currently airing on Disney+. As executive producer and showrunner, Patrick Costello uses his construction and production backgrounds to oversee the renovation projects, while also expertly capturing the process on film for the show.
Costello has quite the impressive array of production credits on his entertainment resume. He worked on the show Survivor back in 2002, getting his start in the business as an associate producer.
He also has credits on shows such as Deadliest Catch, Hell's Kitchen, The Amazing Race, Top Gear USA, Truck Night in America and Ax Men.
His resume also includes the role of executive producer on the mini-series Heroes of Hell's Highway. New York Upstate notes that during the filming of that show, which was filmed in Afghanistan, one of his crews hit a small IED in their vehicle.
They were able to avoid major damage, and somehow, escaped to safety. New York Upstate shared details of other crashes and incidents that he's been involved in while producing other high-risk shows, proof that Patrick Costello's work ethic is truly beyond compare.
Take a look at the trailer for Rennervations below:
Ten Upstate NY Celebrities Whose Names Should Replace 'Cuomo' on Bridge
With news that the 'Mario Cuomo Bridge' is due for a name change, we think these ten celebrity names, all with ties to Upstate New York, should be considered.
Smile! 25 Celebs You Didn't Know Were at NY Yankees' Games
Yankee Stadium is packed with thousands of screaming fans for every New York Yankees' home game, and every now and then, a big celebrity will cheer them on, too.