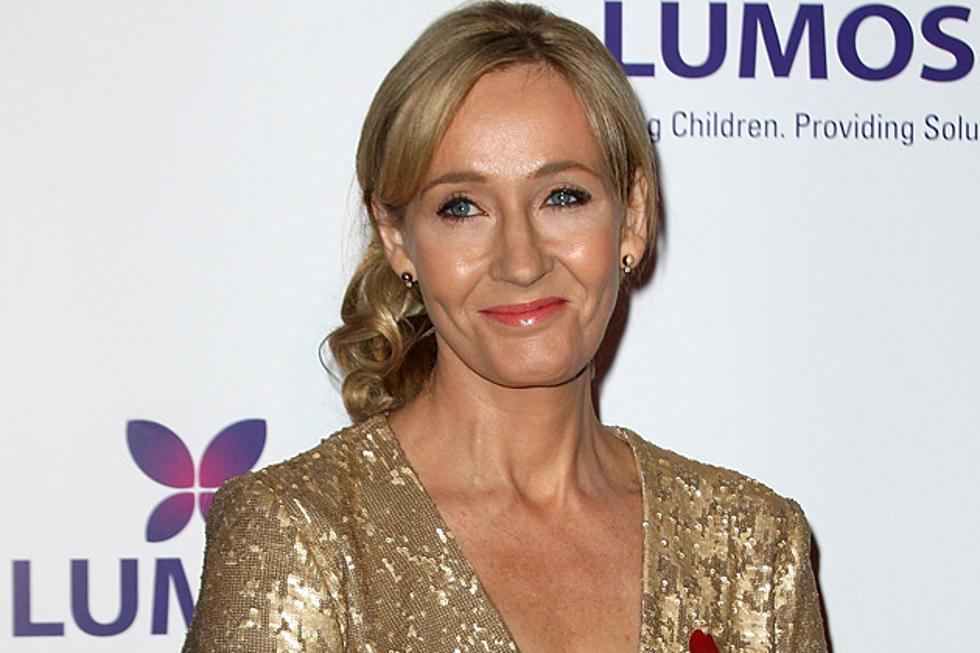 J.K. Rowling Elaborates on 'Harry Potter' Character Celestina Warbeck in New Pottermore Post
Danny E. Martindale, Getty Images
J.K. Rowling has taken to Pottermore.com to expand on obscure 'Harry Potter' character Celestina Warbeck, an "international wizarding singing sensation" who was mentioned throughout the series but was officially never introduced as a character.
In an entry entitled 'Floo Powder,' Rowling elaborates on Celestina's life, from her formative years and personal life to the biggest moments in her career, reports the Hollywood Reporter. But the coolest thing about Rowling's entry is that it includes the song 'You Stole My Cauldron But You Can't Have My Heart' from the character herself, as performed by Celestina and the Banshees -- the group that rocks it every day at the Wizarding World of Harry Potter. So cool!
The 'Harry Potter' author also shared some background info on the development of the character, telling 'TODAY':
"Celestina Warbeck is one of my favourite 'off-stage' characters in the 'Harry Potter' series," Rowling said. "I stole her first name from a friend with whom I worked, years ago, at Amnesty International's Headquarters in London; 'Celestina' was simply begging to be scooped up and attached to a glamorous witch."
Want to get more about Celestina? Head on over to Pottermore.com or 'TODAY,' where Rowling exclusively shared the story as well.
And even more fitting? Rowling debuted the tale today, Aug. 18, just in time for the character's birthday.