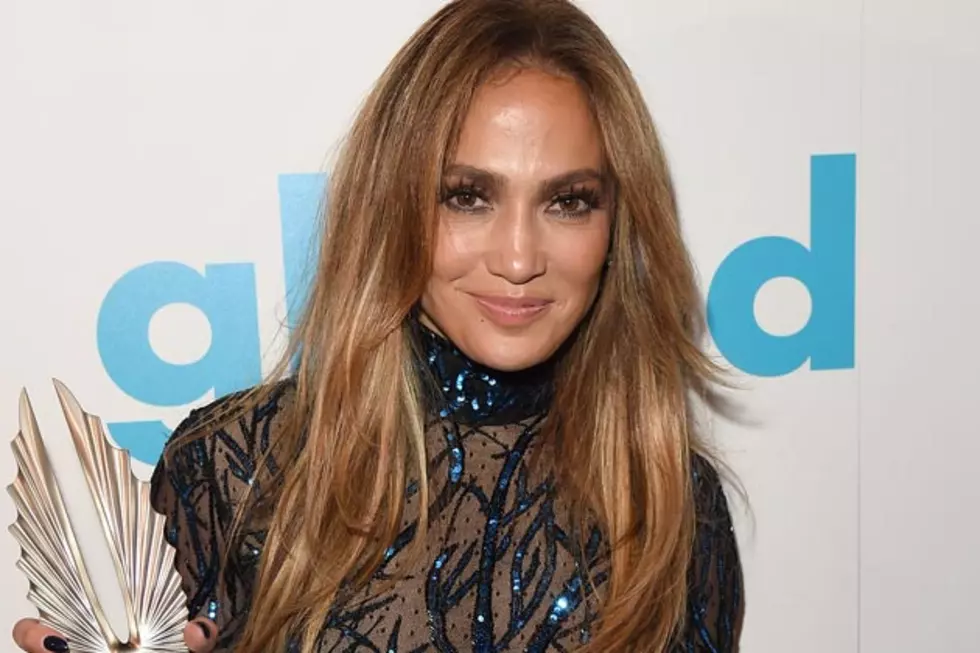 Jennifer Lopez's' First Love' Leaks [LISTEN]
Jason Merritt, Getty Images
Jennifer Lopez took it the streets with her recent hit song 'I Luh Ya Papi,' which reminded us of her 'Jenny From the Block' days, as it is a super urban track. Now, new single 'First Love' has leaked online and it shows us the breadth and scope of the diva's new work, since it's a dancefloor jam.
It's an upbeat, pop track, and a little more polished than 'Papi.' The song's lyrics find Lopez wishing someone was her first love so there didn't have to be a second, third or fourth love. It's a universal topic and who can't relate? Wouldn't it be nice for the first love to be the last, bypassing all the drama-filled romances that come after it, since nothing is as pure and sweet as a first love?
It has the requisite amounts of shimmer, shine, sass and sparkle we expect from Lopez. It also reminds us of J. Lo's first forays into music back in the early '00s. It's not very similar to her recent dance smashes like 'Dance Again' or 'On the Floor.' It's in the pretty pop vein.
And dayum if this song doesn't have a hook.
There's also a strong vocal bridge from Lopez at about 2:50 that we dig.
The song was penned and produced by hitmaker Max Martin, who works with all the big divas, with names like Brit Brit and T. Swizzle.
Lopez's upcoming album is her eighth.
Listen to Jennifer Lopez 'First Love'