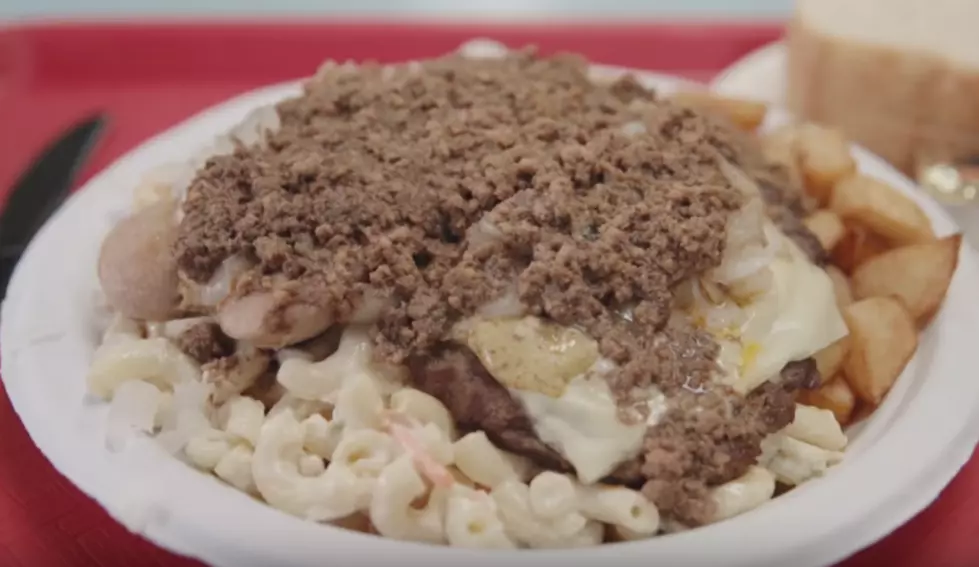 Jim Gaffigan Tries Famous Garbage Plate in Rochester
Photo Credit - YouTube via Thrillist
When in Rochester, the garbage plate is a must. Comedian Jim Gaffigan gave it a try when he came to town for a show.
Gaffigan turned to social media to find out where to get the famous dish.
Fans provided plenty of suggestions. Gaffigan chose the place where the garbage plate began in 1918; at Nick Tahou Hots. "I didn't realize how big it was," Gaffigan told Conan O'Brien.
The original plate consists of half mac salad, half home fries, 2 cheeseburgers, covered in meat sauce, chopped onion and mustard. "Obviously there's no health department in Rochester," joked.
Ironically, Gaffigan had the famous dish on an important day. "Nic passed away 23 years ago today," he shared on Instagram.
Not everyone loves the dish. It's been called the grossest food in New York. To add insult to injury, Rochester was called "a giant garbage dump so there's no surprise the regional delicacy is basically a plate of meat, baked beans, fries, and possibly raccoon butt slopped together in a giant, heaving mess of glomp."
Don't knock it til you try it!
Enter your number to get our free mobile app