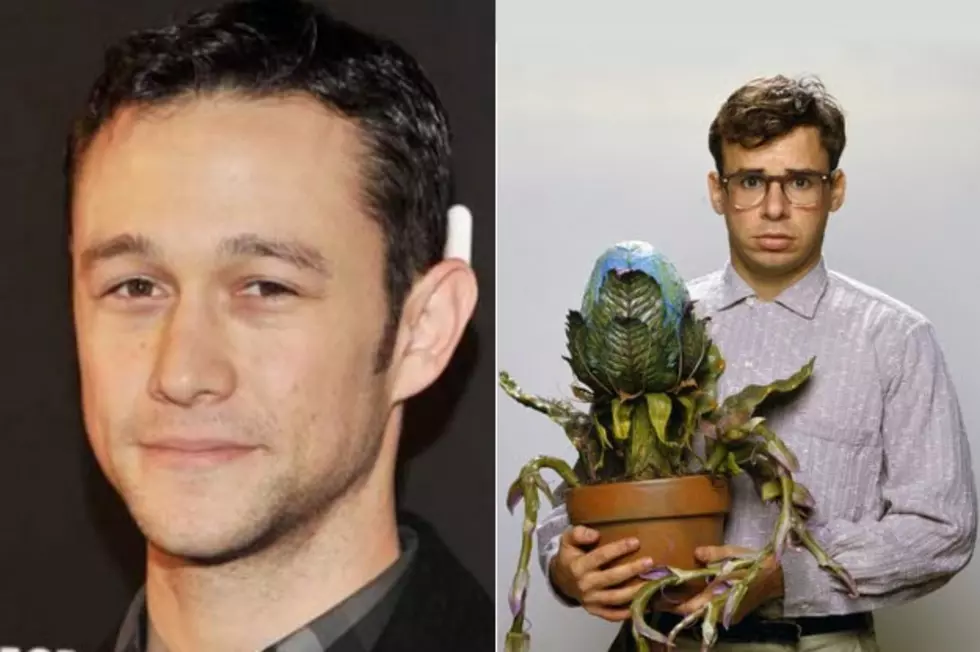 Joseph Gordon-Levitt Wants to Remake 'Little Shop of Horrors'
THR reports that Gordon-Levitt is developing the remake for the studio and has already hired scribe Roberto Aguirre-Sacasa to pen the screenplay. Aguirre-Sacasa recently wrote the script for the Broadway production of 'Spider-Man: Turn Off the Dark.' Marc Platt ('Wanted') will produce.
No director has been hired as of yet, but with a script on the way it's only a matter of time before Seymour meets his maker. Gordon-Levitt will, of course, play the third iteration of nerdy florist Seymour, a man who must feed people to his talking, overgrown Venus fly trap in order to hold onto his success. (No, this is not the origin story of Harvey Weinstein, though it's close.)
Jonathan Haze originated the role in Roger Corman's 1960 classic, with Rick Moranis aptly filling those shoes in the more familiar 1986 version from director Frank Oz. That version memorably co-starred Steve Martin as a crazy dentist.
The film also calls for the role of a female love interest for Seymour named Audrey. We're now taking bets on how long it'll be before Zooey Deschanel is announced to co-star.