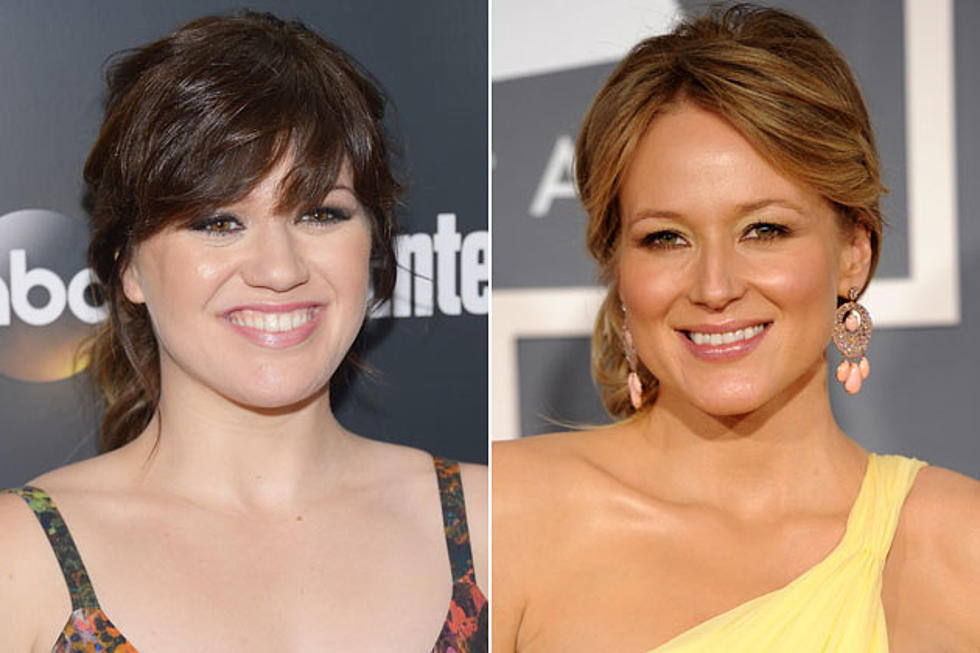 Kelly Clarkson Duets With Jewel on 'Foolish Games'
Michael Loccisano / Jason Merritt, Getty Images
Jewel's haunting piano ballad 'Foolish Games' has been given a makeover for her greatest hits album, thanks to Kelly Clarkson, who duets with the singer-songwriter on a new recording of the track.
Clarkson first appears during the chorus of the new song, adding harmony to Jewel's lyrics about a lover's selfish game-playing. The quiet song reaches emotional new heights during the second verse, when drums kick in as Clarkson begins singing. The women let loose during the final chorus, wailing like two scorned divas determined to get revenge with their voices.
The original 'Foolish Games,' paired with 'You Were Meant for Me' as a double-sided single, charted for more than a year, reaching No. 2 in 1997 and earning Jewel a Grammy nomination. The Alaskan-born singer has branched out in recent years, recording both country and children's music albums. 'Greatest Hits' drops on Feb. 5.
As for Clarkson, she's focusing on her wedding to fiance Brandon Blackstock, which is currently planned for the fall. Blake Shelton is already lined up to sing at the wedding. Maybe Jewel will sing at the ceremony too — hopefully something more upbeat, though! Check out the duet below.
Listen to Jewel and Kelly Clarkson's 'Foolish Games'