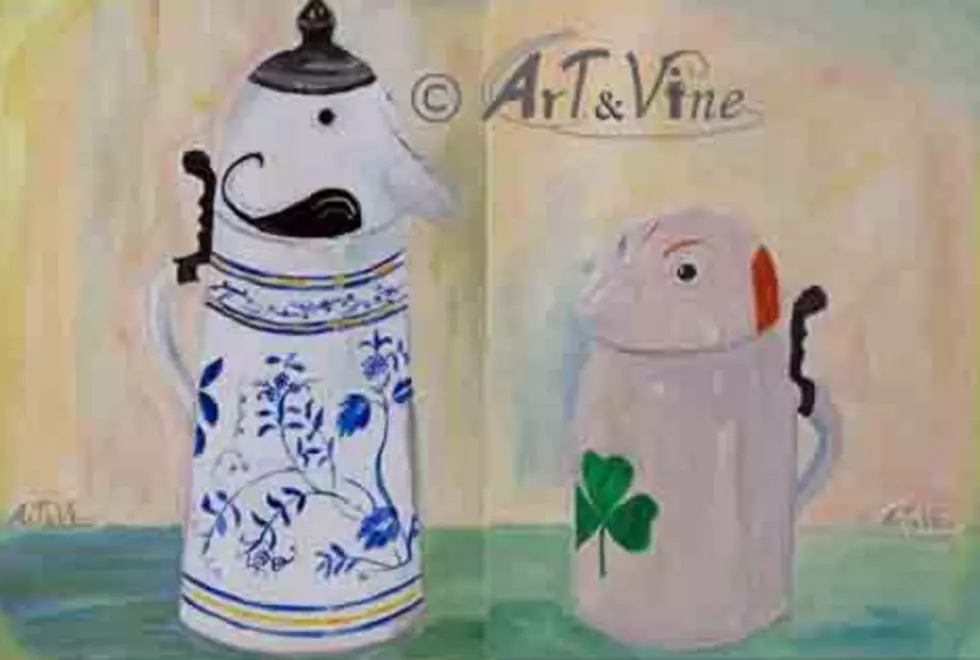 Learn To Paint Utica Icons Schultz and Dooley
Photo via Art and Vine
Maybe each Christmas season you collect the latest Schultz and Dooley beer steins. This year, don't just collect the stein: learn to paint the classic pair. Art and Vine of Utica is offering a special session on how to paint the famous pair.
The price to paint the classic pair is just $28. With that, it includes all materials, instruction by a master teaching artist, and a complimentary cheese, cracker and fruit platter. The session takes place on Friday November 18th from 7PM - 9PM.
After the end of Prohibition, during the 1950s and 1960s, Utica Club started to promote it's classic beer with two beer steins: Schultz and Dooley. These classic commericals were voiced by Jonathan Winters. Schultz & Dooley were first introduced to television audiences in 1959 and rapidly became the West End Brewing Company's favorite "spokes mugs." Since then, each holiday season many eagerly wait for the new Schultz and Dooley Stein.
These steins are highly collectible, and are truly a work of art.
---
BONUS VIDEO- Exclusive Interview with Sauquoit Girl in Broadway Show