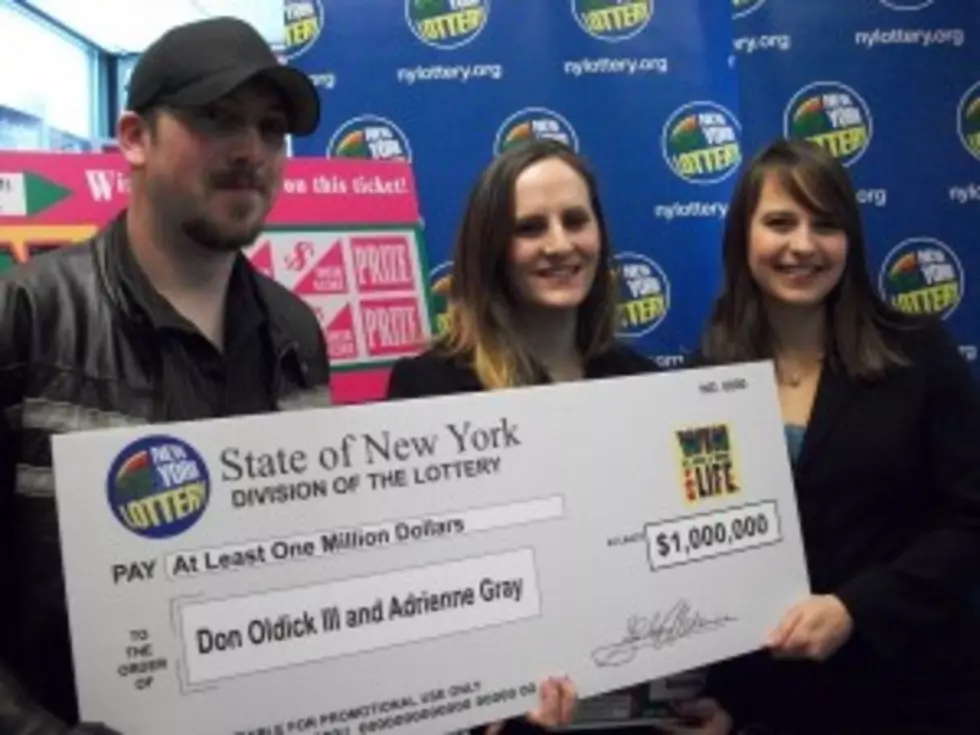 Million Dollar Lottery Winner in Richfield Springs
NY Lottery/WIBX
Everyone gives and receives scratch-off lottery tickets as stocking-stuffers for the holidays.  What do they pay off?  A buck, maybe five?  Not for one Richfield Springs couple who scratched their way to a million on a gift ticket.  Newsradio 950 WIBX has the story:
Adrienne Gray, 25, and her fiance, 24-year-old D.J. Oldick were given the winning ticket in a Christmas card from a relative.

Oldick said he'd like to continue living a 'frugal' lifestyle. But, his wife-to-be told us there are some things they're going to need.

"We've been trying to find a way to get a house and now we'll have enough money for a down payment. I've always wanted to go on a cruise, so that's a good possibility in couple years, taking the kids and going on one. We only have one vehicle, so now I can get a car and get around and not have to rely on D.J. It's gonna be nice," said Gray.
Congratulations from Lite 98.7!