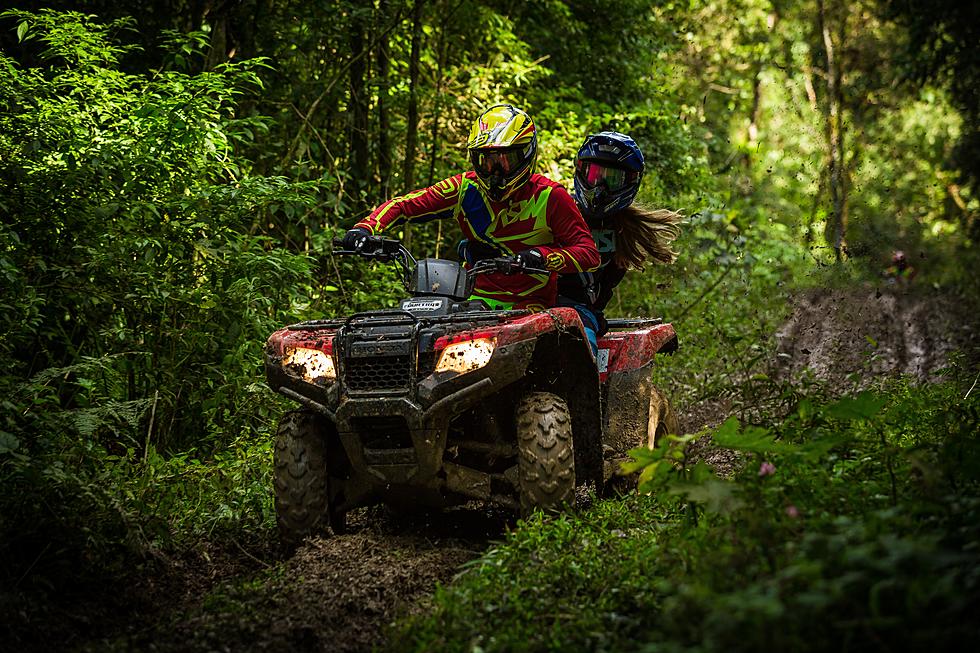 Minimum Age To Operate An ATV Will Raise To 14 In New York State
Photo by Elievan Junior on Unsplash
There is some big changes coming to New York State with the age to operate an ATV. Here's what we currently know so far:
An amendment to a bill regarding the minimum age for operation of an ATV was approved that raises the minimum age to operate an ATV in New York State from ten years old, to 14 years old. The amendment also removed the allowance of a person sixteen years of age or over who holds an ATV safety certificate to supervise operation. Now, supervision must be administered by someone 18 years or older.
Over 24,000 children under the age of sixteen are injured in ATV-related accidents each year. 1 Though 30% of ATV-related injuries and 13% of deaths involve minors, their hospitalization rates are 30% higher than for adults. 2 Traumatic brain injury is the leading cause of death for children under sixteen involved in fatal ATV accidents, with younger children (under six years) being at highest risk 3."
ATVs, depending on the particular model, can weigh 600 pounds or more, and reach speeds exceeding 70 miles per hour. According to the American Academy of Pediatrics, operating ATVs is especially dangerous for young children.
This legislation amends the Vehicle and Traffic Law and makes several changes to promote greater ATV safety and to prevent tragedies involving minors."
The amendment will become law at the end of February. The amendment of the legislation also will allow children under 16 to only ride ATVs on public land while being supervised by someone 18 or older.
Let us know what your thoughts are on this on our station app.
8 Annoying Insects We Still Deal With During Fall In New York
Fall in Upstate New York is a time of beautiful colors, crisp air, and pumpkin-spiced everything. However, you still need to lookout for annoying bugs.
Gallery Credit: Dave Wheeler
Top 10 Most Difficult New York Colleges To Get Into For 2024
For many New York high school seniors, the time has come to send in those college applications. If your senior is looking to stay in state, what schools offer the best chance of an acceptance letter?
Here's the Top 10 Most Difficult New York College To Get Into for 2024 thanks to
Niche
.
Gallery Credit: Dave Wheeler
15 Of New York State's Most Wanted Criminals- November 2023
Below are individuals wanted by the New York State Department of Corrections and Community Supervision's (DOCCS) Office of Special Investigations who have been designated as its
Most Wanted Fugitives
. They should be considered armed and dangerous. This list is current as of 11/01/2023:
NEVER attempt to apprehend a fugitive yourself. If you have information on the location of any of these fugitives, you can contact OSI 24 hours a day / 7 days a week to report it. All leads and tips are treated as confidential information.
If an immediate response is necessary, such as you see the wanted person at a location, please call "911" and report it to the police.
Gallery Credit: Dave Wheeler