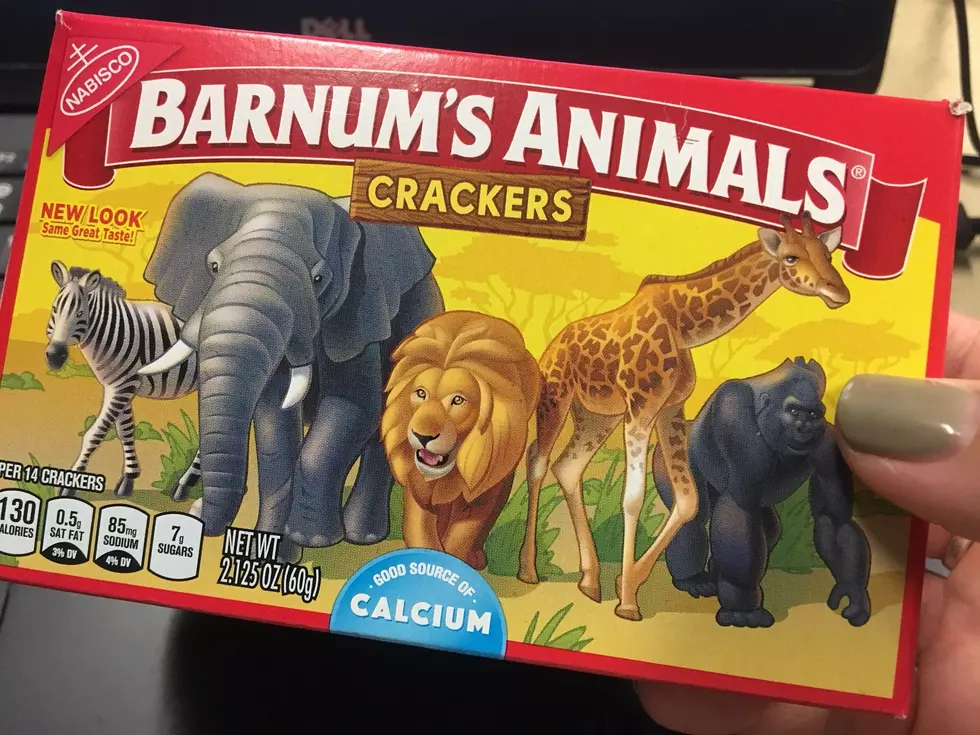 Nabisco Bows To PETA Pressure: Sets Animal Crackers Free in CNY
Credit: Beth Coombs/TSM
Good news, your favorite animal crackers are now cruelty-free. Or, at least they now look cruelty free at your favorite Central NY grocery store.
After getting a letter from People for The Ethical Treatment of Animals (PETA), Nabisco has decided to set the animal crackers free. Parent company, Mondelez International, has redesigned the iconic animal cracker box, so instead of the animals looking as though they're trapped in their little circus animal train car cages, they're wandering what one presumes is the African savanna.
The official name of the cookies is 'Barnum's Animals' crackers. They're named after the famous Barnum and Bailey Circus - which finally folded last year after nearly 150 years, in part because of pressure from animal rights groups.
In a statement from PETA, the group says "the new box for Barnum's Animals perfectly reflects that our society no longer tolerates caging and chaining exotic animals for circus shows. PETA is celebrating this redesign just as we've celebrated the closure of Ringling Bros. and Barnum & Bailey Circus and an end to the use of wild animals in many other circuses."
Now you can proudly say you only eat free-range animal crackers.