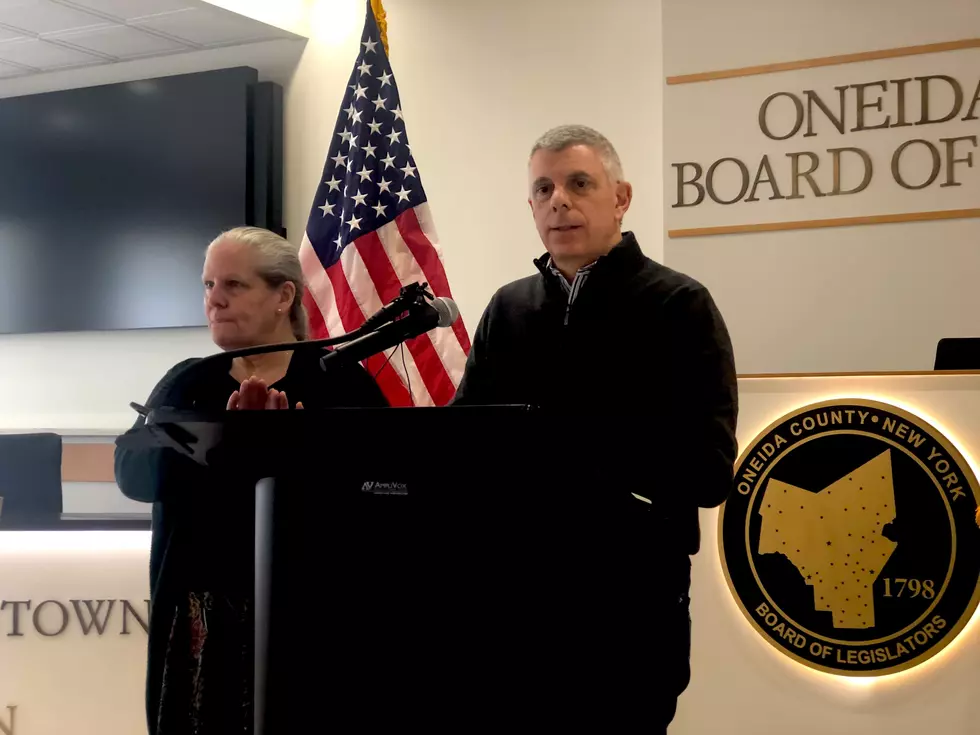 New Coronavirus Hotline Established in Oneida County
Photo by Jeff Monaski / WIBX
Oneida County has established a Coronavirus Hotline for residents seeking information about the virus, or those who have specific questions.
You can't have too much information, especially these days as the coronavirus statistics change hourly--and so do cancellations, postponements and shutdowns in the Mohawk Valley and surrounding communities in Central New York.
The Oneida County Health Department has established an informational line specifically dedicated to questions about COVID-19. The public is welcome to call 315-798-5431 with any questions about Coronavirus. Also, the New York State Department of Health has a separate hotline for COVID-19 questions: 1-888-364-3065.
All OTHER questions related to clinics, Hepatitis A, TB, or immunizations in Oneida County should contact 315-798-5747.
For people experiencing COVID-19 like symptoms:
If you are experiencing mild symptoms, you are encouraged to stay home and contact your healthcare provider by phone for guidance on what to do next. If you have severe symptoms, such as difficulty breathing, you should seek care immediately. Please let healthcare personnel know you have been exposed to COVID-19. If you are an older patient, an individual with an underlying medical condition, or are immunocompromised, contact your physician early in the course of even mild illness.
---
Enter your number to get our free mobile app