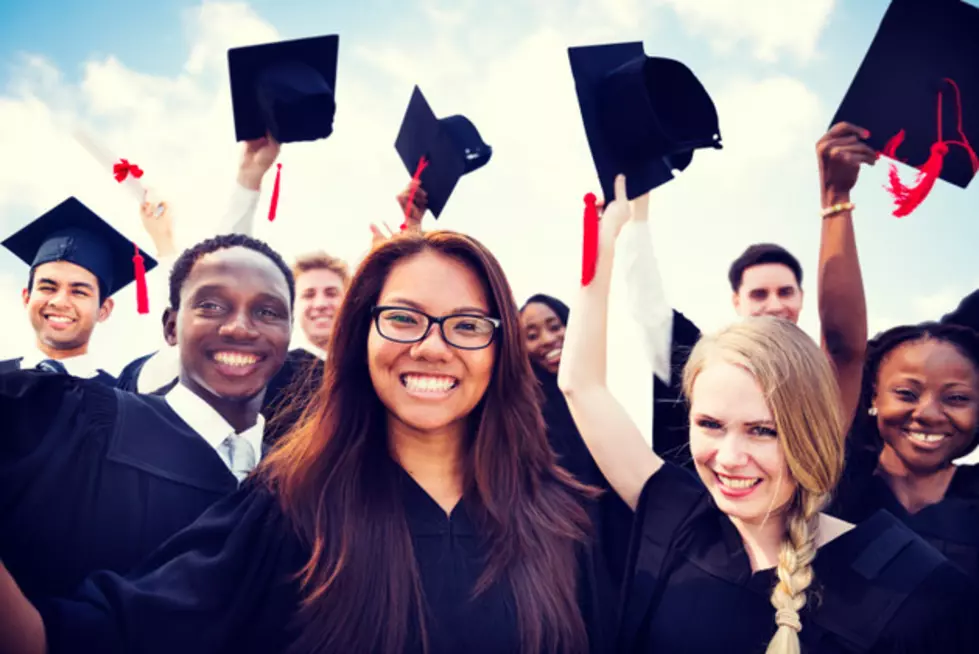 Newsweek's 'Best High School' List Includes 3 From Central New York
Robert Churchill/Thinkstock
Newsweek just released its annual list of "500 Best High Schools in America," and the list includes 3 from Central New York.
Fayetteville-Manlius High School came in at #125,  New Hartford High School in New Hartford was # 225, and Skaneateles ranked  #344.
The list considers factors including student scores on state tests, SAT and ACT exams and Advanced Placement tests. The rankings also consider graduation rate, the ratio of counselors to students, student participation in AP courses and the percentage of college-bound students.
Fayetteville-Manlius High earned a college readiness score of 82.4, a graduation rate of 97.1%, and a college bound rate of 95.7%.
New Hartford's college readiness score was 79.1, their graduation rate was an impressive 99.1% , and 98.6% of the students are off to college.
Skaneateles' college readiness was 74.5,  their graduation rate was 97.5% and their college bound score was 78.2%.
---
Matt Tries Holland Farms Jelly Bun For the First Time