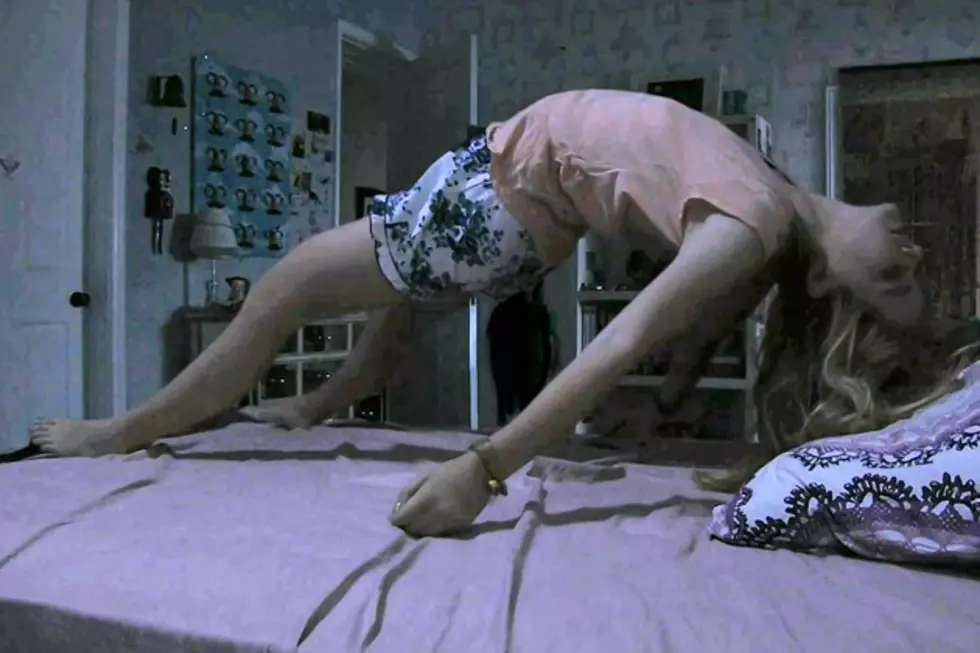 'Paranormal Activity 5′ Titled 'The Ghost Dimension,' Set for March 2015
Paramount
If you're still interested in the idea of a 'Paranormal Activity 5,' you may not be after you hear its new title. Paramount Pictures not only announced the fifth installment's release date for 2015, but also that we'll apparently be entering 'The Ghost Dimension.'
Where 'Paranormal Activity 5' was originally scheduled to open in theaters this Halloween, it will now open on March 13, 2015, bearing the title 'Paranormal Activity: The Ghost Dimension.' This is the first time a core installment will not be released during October, which is interesting, considering how horror movies, in general, are shying away from that release slot, as it once was considered a battle ground for major horror franchises. The 'Paranormal Activity' spinoff, 'The Marked Ones,' of course, opened in January, and other major releases, like the 'Conjuring' and 'Insidious' films, are finding new life outside of Halloween.
The 'Paranormal Activity' movies center on horrific demonic occurrences inflicted upon innocent families, with the latest installment following a suburban family who encounter a woman and a mysterious child. Actress Katie Featherston has been our one recurring marker in every installment, and we're presuming she'll have some part to play in 'The Ghost Dimension.' As she told ScreenCrush back in the day, "I would love to be a part of it if there's a reasonable way and purpose for me to be in it."
'Scouts vs. Zombies,' Paramount's original March 13, 2015 release, has been rescheduled to February 20 to accommodate this film. So, come that time, moviegoers will now have the choice to see either Disney's live-action 'Cinderella,' Ron Howard's Moby Dick film, 'In the Heart of the Sea,' or 'Paranormal Activity 5.' Guess it depends on your mood.