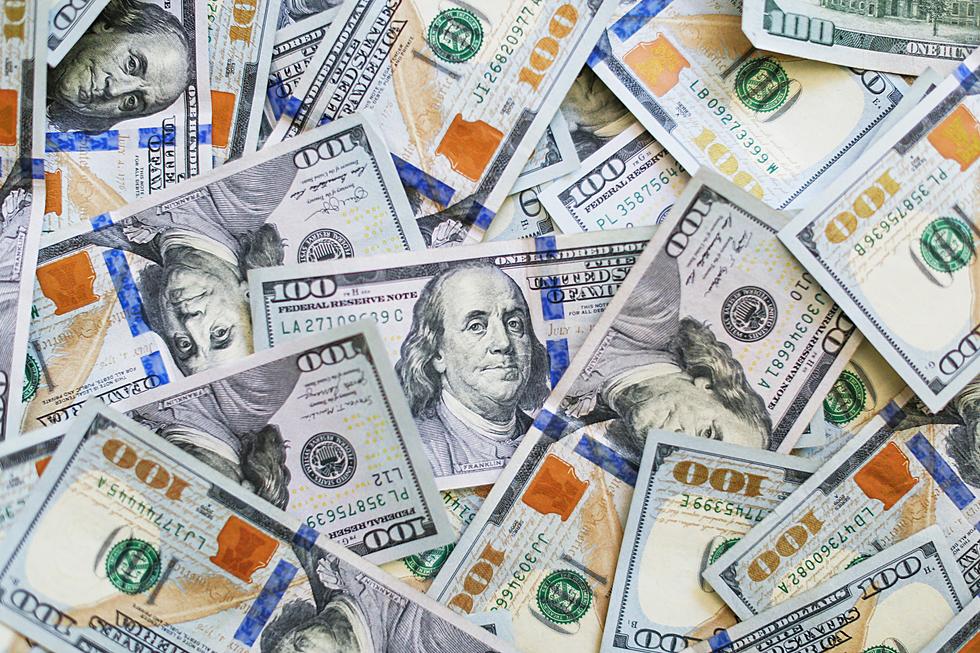 Publishers Clearing House Awards A Million Dollars To One Syracuse Resident
Photo by Giorgio Trovato on Unsplash
The Prize Patrol from Publishers Clearing House was in Upstate New York to award one Syracuse resident a $1,000,000.
The winner had absolutely no idea what was about to happen when the prize patrol pulled up. Publishers Clearing House never notifies the winner in advance that they are coming.
Who Won A Million Dollars?
Cecilia Fuller won a million dollars from Publishers Clearing House on the 30th anniversary of her mother's passing. According to Local SYR, Publishers Clearing House presented a one million dollar check to Fuller for winning the prize with almost a billion tokens.
Although it took Fuller an hour to get out of the house — as she wasn't feeling well and thought it might be a scam — when she finally answered the door she was greeted by Howie Guja and Fahlon Brown, of the Publishers Clearing House Prize Patrol."
After knocking on the doors, and windows, and speaking to neighbors who were shouting from next door, when Fuller opened the door and was shocked to see that she won.
What Exactly Is Publishers Clearing Hose?
Publishers Clearing House was founded in 1953 in Port Washington, New York by Harold Mertz. Mertz was a former manager of a door-to-door sales team for magazine subscriptions. Its first mailings were of 10,000 envelopes from Mertz's home in Long Island, New York, and offered 20 magazine subscriptions. A hundred orders were received. Within a few years the company moved out of Mertz's basement into an office building and started hiring staff.
In 1967 PCH ran its first sweepstakes as a way to increase subscription sales, based on the sweepstakes held by Reader's Digest. The first prizes ranged from $1 to $10 and entrants had a 1 in 10 chance of winning. After the sweepstakes increased response rates to mailings, prizes of $5,000 and eventually $250,000 were offered. PCH began advertising the sweepstakes on TV in 1974. It was the only major multi-magazine subscription business until 1977. Former client Time Inc. and several other publishers formed American Family Publishers (AFP) to compete with PCH after the company refused repeated requests by Time for a larger share of sales revenue from magazine subscriptions.
You can read their complete history online on their website here.
Amazing! These 35 Upstate New York Businesses Have Been Around for 100 Years....and a Whole Lot More!
This is a remarkable list! These Upstate New York businesses have all been open for business for over 100, 150, 200 years and even longer! Incredible staying power here!
Gallery Credit: Chuck D'Imperio
Become The New Proud Owner Of This Classic Rome New York Bar
You could own 6611 Martin Street in Rome for the asking price of $199,900. This is the former Rail and Canal Restaurant and former El Chicos location too:
Gallery Credit: Dave Wheeler
Top 10 Most Difficult New York Colleges To Get Into For 2024
For many New York high school seniors, the time has come to send in those college applications. If your senior is looking to stay in state, what schools offer the best chance of an acceptance letter?
Here's the Top 10 Most Difficult New York College To Get Into for 2024 thanks to
Niche
.
Gallery Credit: Dave Wheeler