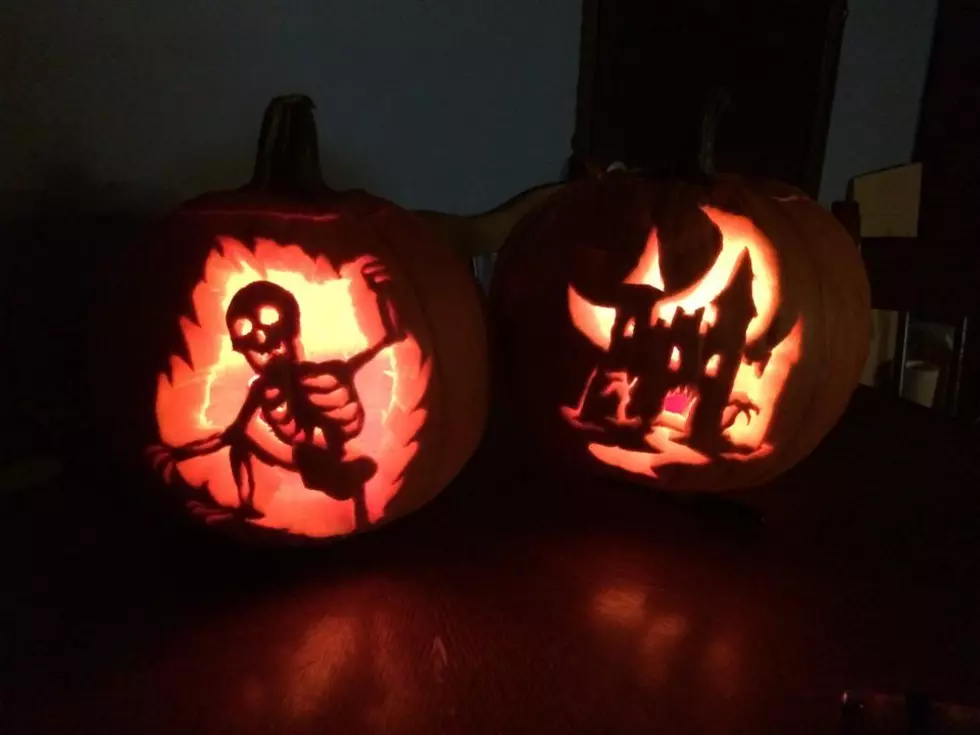 Carving Pumpkins and Enjoying Fall on the Cheap – New to Naomi
Luke Tubia/TSM
I haven't been in the Central New York area for a year yet (almost, but not quite). This is still a first for me - my first fall in Utica. So, for 'New to Naomi' I decided to spend this weekend doing some fun fall activities - but they had to be on the cheap side (sometimes you just don't feel like spending much money, you know?)
How can you enjoy fall on the cheap? Well first it was a scenic drive down Route 5 S. Doesn't sound like much of a scenic drive, but it is. With the valleys and hills, it's the perfect drive to see some of the fall foliage.
After that, it was time to pick up some pumpkins. I could've gotten into the fall spirit a lot more if I stopped by a pumpkin patch in the area (but my laziness must have kicked in), so I just went to Wal-Mart. Oh, and since I was already at the store, I picked up some Halloween Candy, too. Not to give out or anything, I just wanted to eat it (that's just the kind of person I am).
Okay, carving pumpkins is a pretty new skill for me. I've done it once before (and I was in fifth grade - so I had no idea what I was doing). So for not carving a pumpkin in that long... well, I think they turned out better than I expected! Check 'em  out:
And I can't take all the credit. First of all, I bought one of those pattern books. Second, I only carved one - the haunted house one. Luke carved the skeleton (which turned out amazingly well, I have to say).
The weekend wrapped up with watching football on Sunday. It was a nice relaxing afternoon that didn't cost anything. Well, except for the beer, and having pizza delivered. But still, a pretty cheap weekend all around, and a great way to get in that fall spirit.