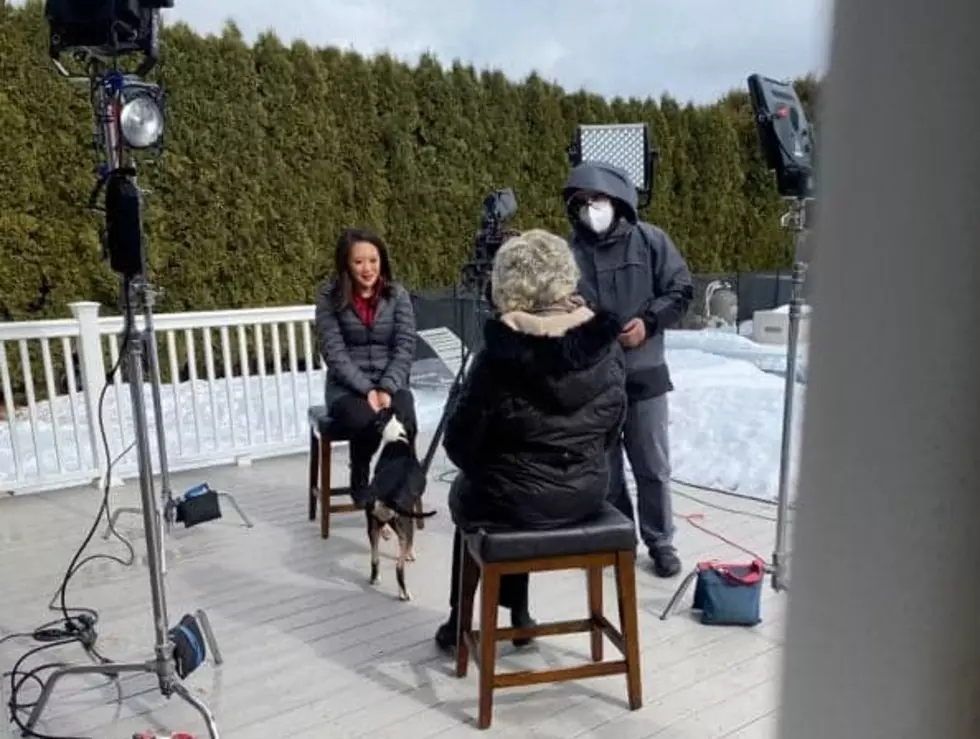 Rome Family Featured on CBS This Morning
Credit - Dedra DiCastro
Dedrea DiCastro has been helping people schedule COVID-19 vaccine appointments vaccine after realizing how hard it was when she tried to schedule one for her mother-in-law, who is 90 years old. "I wish the process wasn't so hard."
Dedrea went from booking appointments for family members and neighbors to using two laptops to help strangers all over central New York. "It just kind of snowballed."
Since January, Dedrea has booked almost 700 appointments, working at all hours. She was even booking appointments while we spoke. "I treat everyone as if they are my parents. These seniors need to get the vaccine as soon as possible. Yesterday isn't soon enough."
Those Dedrea has helped can't thank her enough. "People have sent cards, gifts and some have even cried when they finally got an appointment."
But Dedrea isn't doing it all alone. She's recruited her husband Marco who is a firefighter in Rome, her two sons, 17-year-old Marco Jr. and 15-year-old Rinaldo 15 along with her sister. "I have angels behind the scenes."
CBS this Morning saw what Dedrea and her angels were doing and wanted to do a story. Nancy Chen and a camera crew spent the day in Rome. "I can't believe they drove all the way up here just to cover this story," said Dedrea.
The CBS crew followed COVID protocols, wearing masks and filming outside. Dedrea even took a screen out of a window so they could film her working inside, while they stayed safely outside. "It was so cold on Monday, I gave them blankets to keep warm," said Dedrea, who also wanted to cook lunch for them. "We're Italian. We feed people. That's what we do."
Dedrea called her her brother at the Franklin Hotel instead and asked him to cater COVID safe individual meals. "We delivered Chicken Riggies, Egg Plant Parmesan, Vescio's Greens and Strawberry Chicken Salads with some assorted desserts as well," said Tobra Vescio.
Nancy Chen then shared the Chicken Riggies on Instagram and Twitter. "Was introduced to a local dish called Chicken Riggies — you had me at pasta and melted cheese," Chen tweeted.
Chen and her crew are still putting the story together and Dedrea says she's not sure yet when it will air on CBS This Morning. "I didn't realize all it took to put a story like that together."
While Dedrea and her family wait to watch, they continue to book appointments. "Why not help others so we can get back to a new normal," she said. They took care of us. Now it's our time to take care of them."
LOOK: Answers to 30 common COVID-19 vaccine questions
While much is still unknown about the coronavirus and the future, what is known is that the currently available vaccines have gone through all three trial phases and are safe and effective. It will be necessary for as many Americans as possible to be vaccinated in order to finally return to some level of pre-pandemic normalcy, and hopefully these 30 answers provided here will help readers get vaccinated as soon they are able.