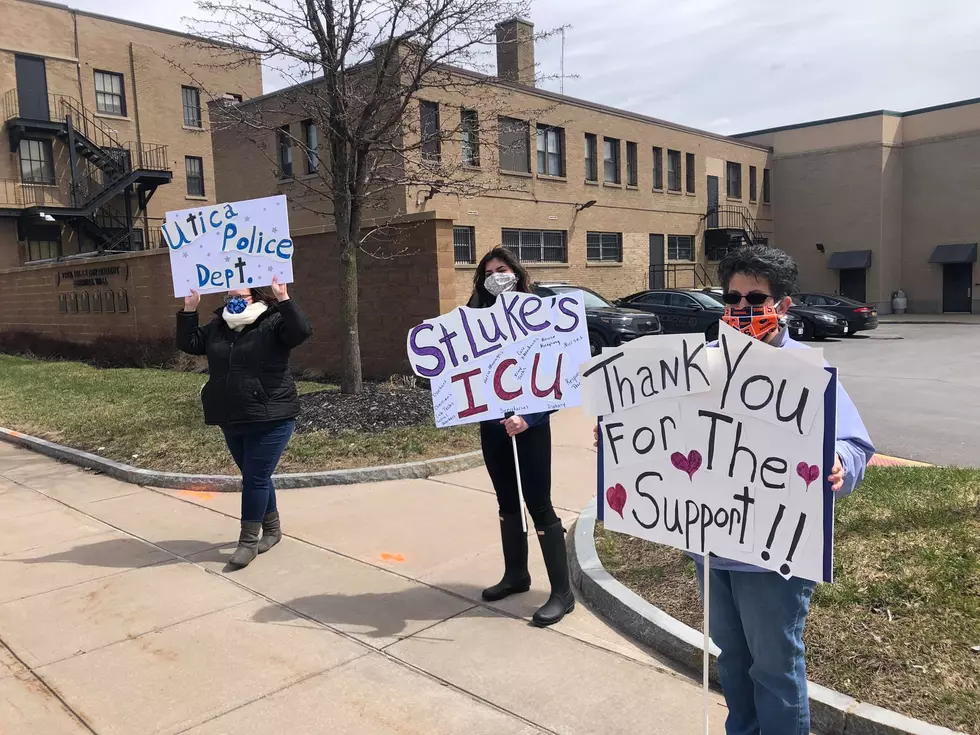 St. Luke's ICU Nurses and Staff Say 'Thank You' to Supporters
Credit: Sebina Miskic
Nurses from St. Luke's Intensive Care Unit took some of their precious time off to say 'thank you' to supporters.
Our entire Central New York community is grateful to our frontline medical workers - from doctors and nurses, to respiratory therapists and nurses aides, and secretaries and dietary aides.
It turns out, they really appreciate the support.
Sebina Miskic and several other employees from St. Luke's ICU turned the tables,  carrying signs saying 'thank you' to supporters - including the Utica Police Department, Chester's Flowers, and Venice Pizzeria. Sebina Miskic, an ICU nurse says "People have done so much for us."
"There has been such an outpouring of support. We are trying to keep track of all the businesses and thank them individually. Families too. We are just doing our job. The outpouring of love and support only makes only makes us braver and stronger in the overall fight against this pandemic," Sabina says, echoing the sentiments of everyone in the department.
Individuals and businesses have stepped up to provide food and other support to hospital workers across Central New York. It's so heartwarming to see just how much that is appreciated.
---
How to Sew a Face Mask