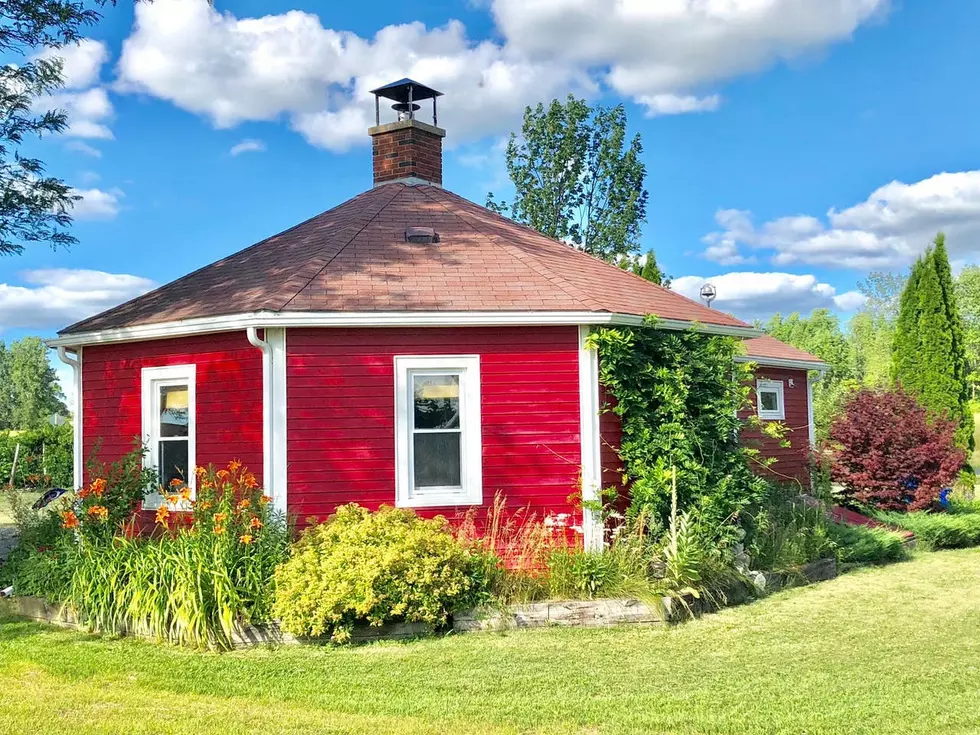 Stay Overnight in a 152 Year-Old Round Schoolhouse
Credit: Anita & David through airbnb.com
There's a unique adventure waiting for you, just a couple hours away from Utica. The Little Red Schoolhouse is just west of Ithaca, on the southern tip of Seneca Lake. And you can stay there overnight.
It was built in 1868, enjoyed a previous incarnation as a one-room schoolhouse for 130 years, then was a private home, and now is available as a cozy rental. You'll have to get into the rustic spirit. There is no cable TV or WiFi, but there is cell phone service. The kitchen area features a gas stove, cooking utensils, sink, refrigerator, and microwave. There's a full size bed in the main room and a very small bunk room with two bunks for the kids. And check out the cool wood-burning stove:
There are also a lot of wineries, breweries and restaurants in the area. And you could plan fun day trips to some of the nearby towns and attractions:
Seneca Lake
Finger Lakes National Forest
Watkins Glen State Park
Geneva
Ithaca
Corning
It's located in the town of Hector, which is roughly a two-hour drive from Utica. The cost for the night is $139. There's more information and pics here on the airbnb.com page.